Our Promotion - Get 5% Discount by Reviewing
Ohta Niwaishi provide 5% discount of the total amount or equivalent service with your reviews to our website. It would be our pleasure introducing the beauty of Japanese garden to much more people.
Please feel free to contact us via below. We are looking forward to design and consult your ideal garden.
Thank you for visiting our web site "Landscape Ohta Niwaishi". Following is the arranged movie by Landscape Ohta Niwaishi for known the beauty of ZEN garden all over the world.
Click to open Youtube site.
Landscape Ohta Niwaishi design, consult and construct the Japanese garden at anywhere in the world!
Like the ZEN garden, as Japanese traditional culture garden builder, Landscape Ohta Niwaishi wholesales natural garden stone and provides the garden for the construction, renewing, and maintenance and more. We wish to share our experience with the world, we would be happy to help you take that beauty into your garden and feel the essence intimately.
In Landscape Ohta Niwaishi, English speaker is available, so it is possible to cope with the every request of the customers.
About "ZEN"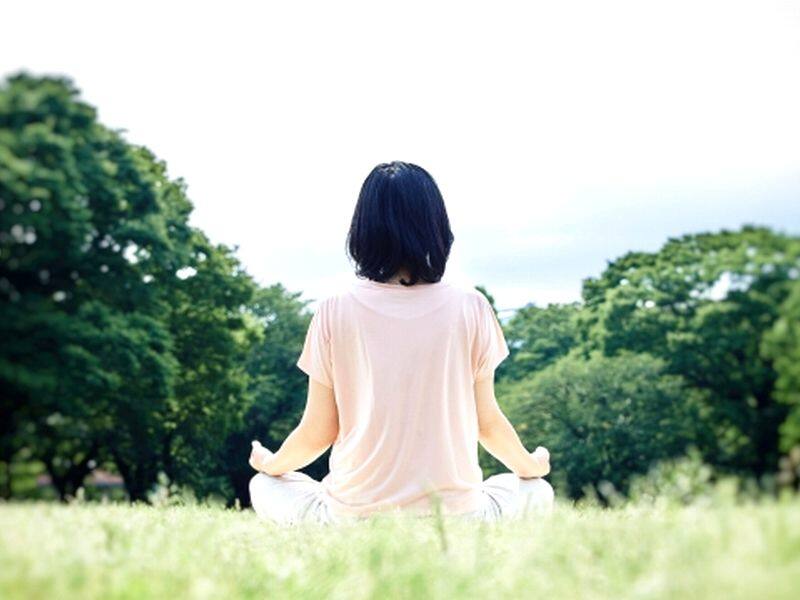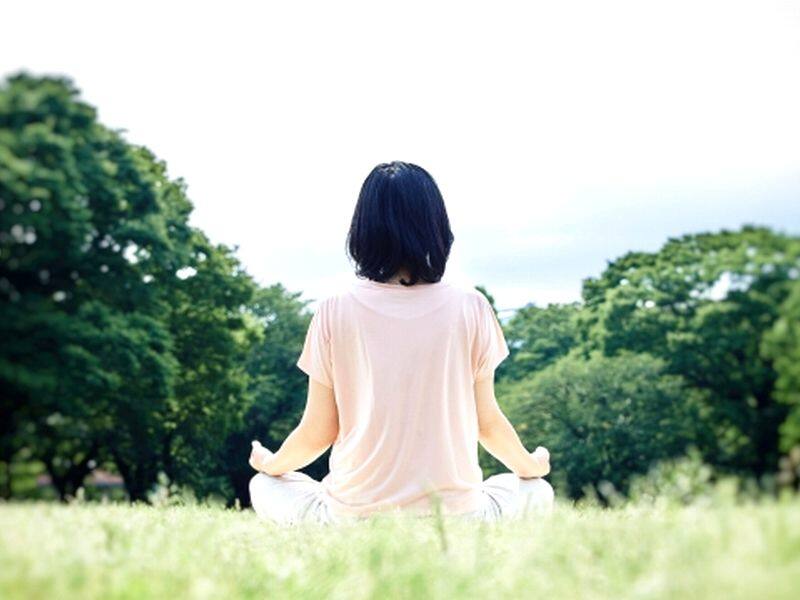 "ZEN" is a word derived from the Japanese word "禅" and the root of the teaching of ZEN is a Buddhist philosophy. Apart from teaching in words and letters, ZEN aims to open enlightenment through training experiences.
The word ZEN stands for the spirit. It is a spirit that is always calm, does not upset anything, and is able to parry anything unpleasant. Someone says "ZEN is searching for the truth of who you are." and another says "ZEN is not religion but practice." Traditional Japanese cultures, Kendo, Judo, Archery, Tea ceremony and Calligraphy are said to be influenced by ZEN.
About Japanese ZEN Garden
At overseas, Japanese-style gardens are often described as ZEN garden, and "Kare Sansui (Japanese rock garden)" is particularly famous. "Kare Sansui" is a Japanese garden style that expresses the flow of ponds and water with stones and sand without using water.
Originally, ZEN garden was landscaped suitable for a place of meditation to open enlightenment. Instead of a garden to stroll and enjoy, it is a garden for meditating and watching, so that the surplus is removed and the style of the present dry landscape with the expanse of the world and the universe was completed.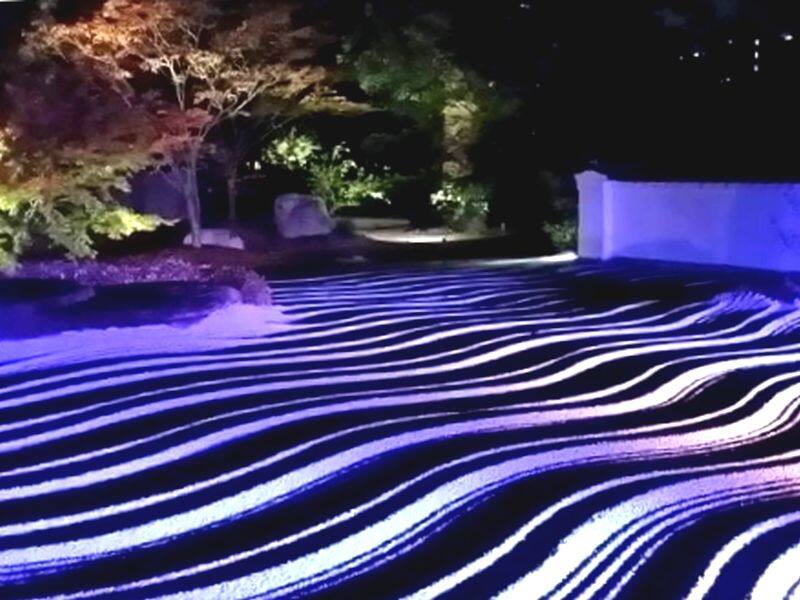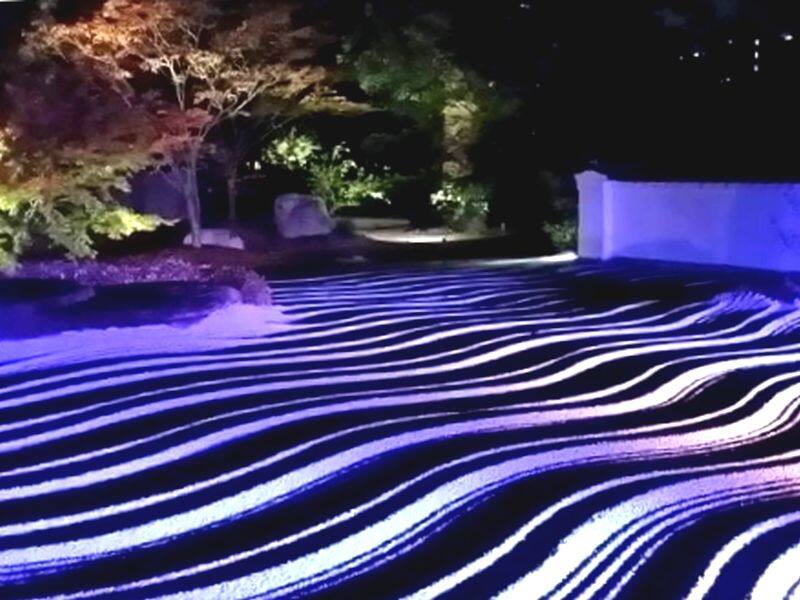 In recent years, the Zen Garden, which reflects Japanese traditional culture, has become a popular meditation and artistic garden throughout the world. Please leave the landscaping of Japanese ZEN garden to Ohta Niwaishi who is experienced. Concerning ZEN, please refer category "Japanese ZEN Garden".
Garden is a miniature version of nature
The impression and praise that Japanese people have for nature is one of the sensibility to be proud to the world.
Japanese natural garden takes a piece of nature and rebuilds it into our living life, which enriches our mind with relaxing space. Landscape Ohta Niwaishi suggests customers by using natural stones to create gardens by sharing customer's sensibility.
Through Japanese culture garden, I deeply appreciate the people I meet and support me. I will continue studying to create a greater garden and establish a greater work.
Content
Landscape Ohta Niwaishi established a garden stone wholesale sales business in Kakamigahara City, Gifu Prefecture in 1971 by the founder Mr. Yutaka Ota. The company was incorporated as Ota Co., Ltd. in August 1997, and handles all landscaping operations with the cooperative companies in the present.
Wholesale Garden Stones, Garden Materials And Elements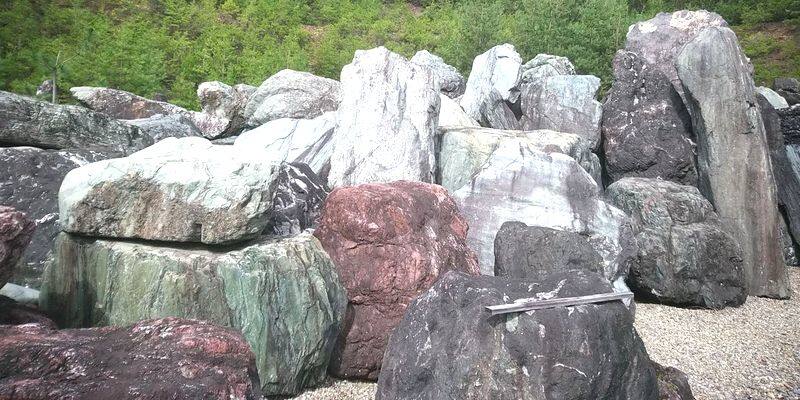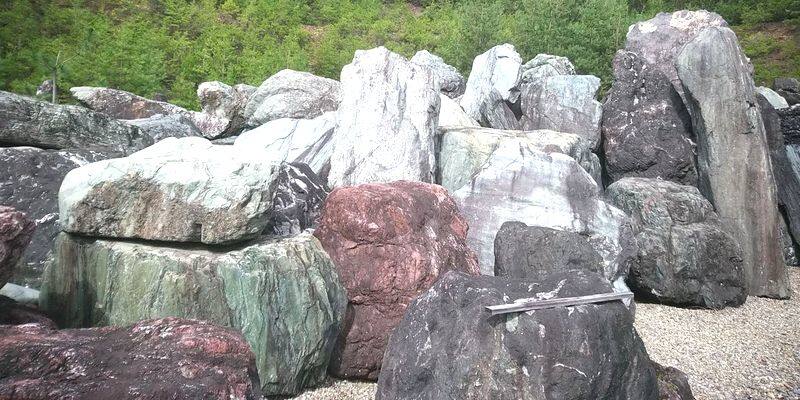 At Landscape Ohta Niwaishi, we display and sell garden stones from all over Japan. We offer garden stone wholesale, stocking, transportation for landscaping customers, as well as requests and orders from general customers.
Garden Design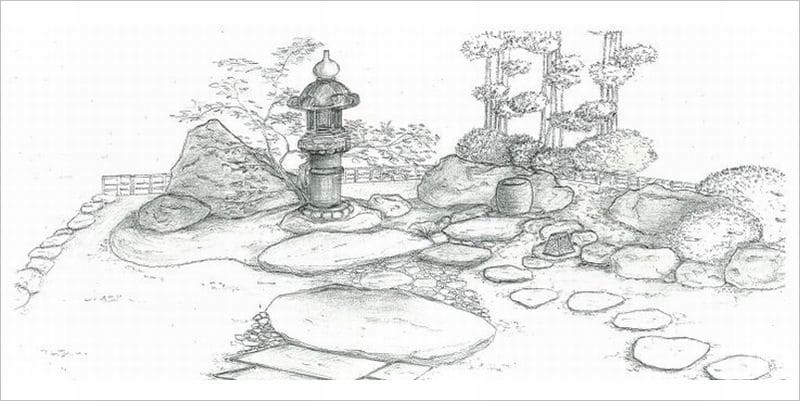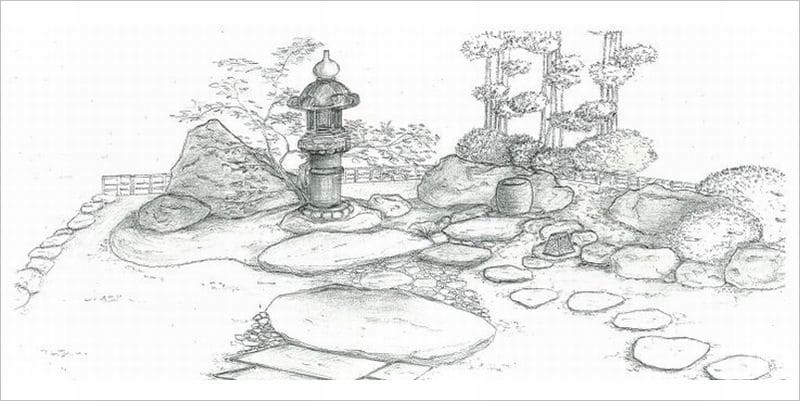 Hearing your ideal and confirming the site are important for the proposal and completion. You can tell us all of your needs and ideals, and we would like to make them real. We make a proposal image and quotation after meeting with you, you can ask anything you wondered or another opinions. We would like make a good communiction with you. Plese feel free, any consultation is available free of charge.
Construction
Landscape Ohta Niwaishi will do our best to create your ideal garden.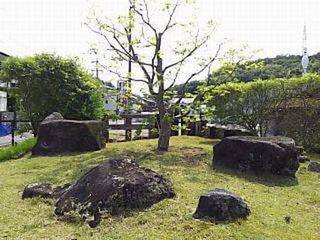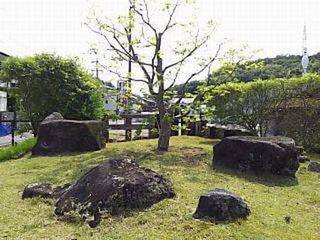 It is a natural garden that does not use artificial materials nor elements. It grounded smooth out of the level , and arrenged Ontakeishi naturally. Place the Maple Tree as a main tree, mathing a contrast between Ontakeishi's deep black and Maple leaf's yellow-green. Hedges are planted with Blueberry Tree (every summer harvest is more than 30 jam jars!) for a fun of the family, Silver Prepeds on the opposite side as the screen, And a 3m tall Olive in front of the terrace bringing nice shade. During the planting extension period, we will cut hedges and mow grasses, and arrange barrages.
Garden Renovation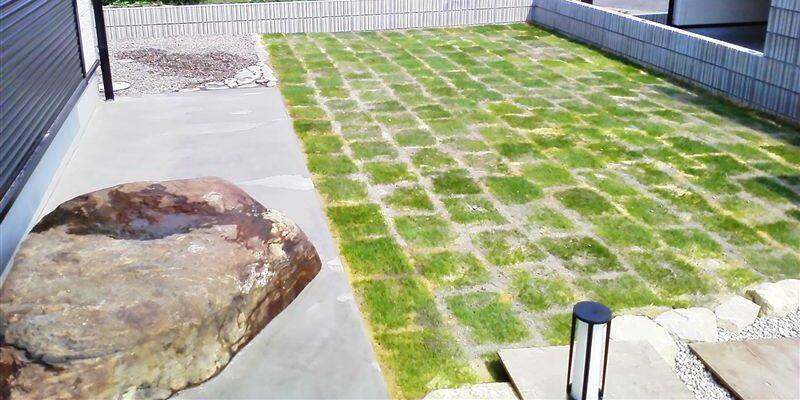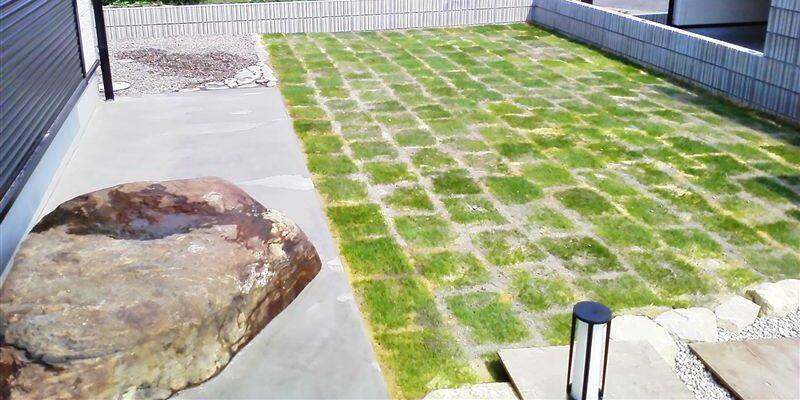 The image changes greatly with a little remake of the garden. Please feel free to order, including the improvement of the inconvenience of the garden. We are looking forward to hearing from you.
To the Customers Living in Japan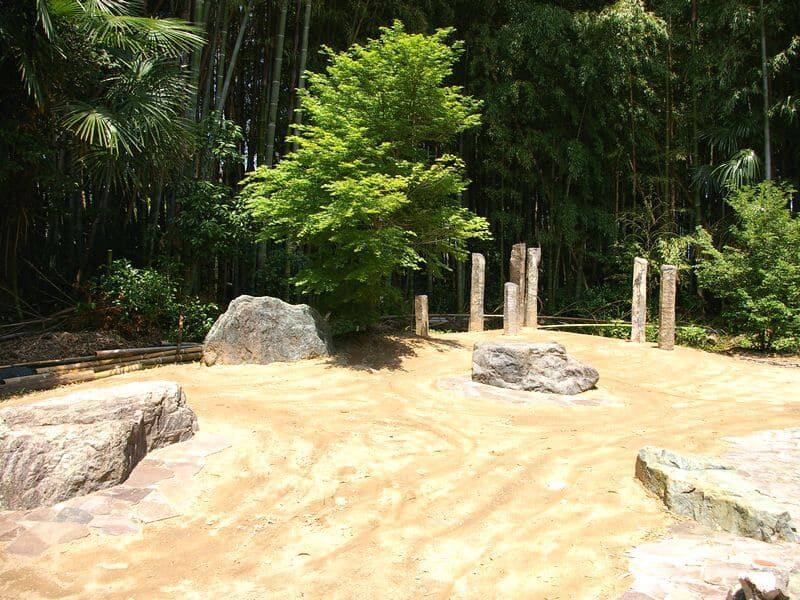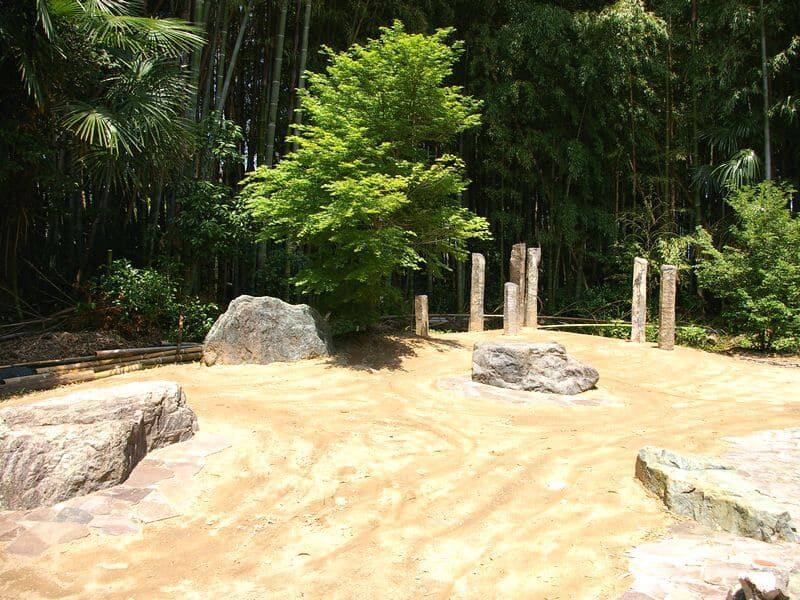 If you want to have and/or know about the Japanese traditional garden, also blending of Japanese culture and Western styles one, pleased do not hesitate to contact us. If there is a request from you, we will visit your home to investigate your site. Landscape Ohta Niwaishi sales the garden stones and components of the garden individually, so if you want to buy them one by one, please feel free ask us. We support do-it-yourself garden planning as well.
For Overseas Customers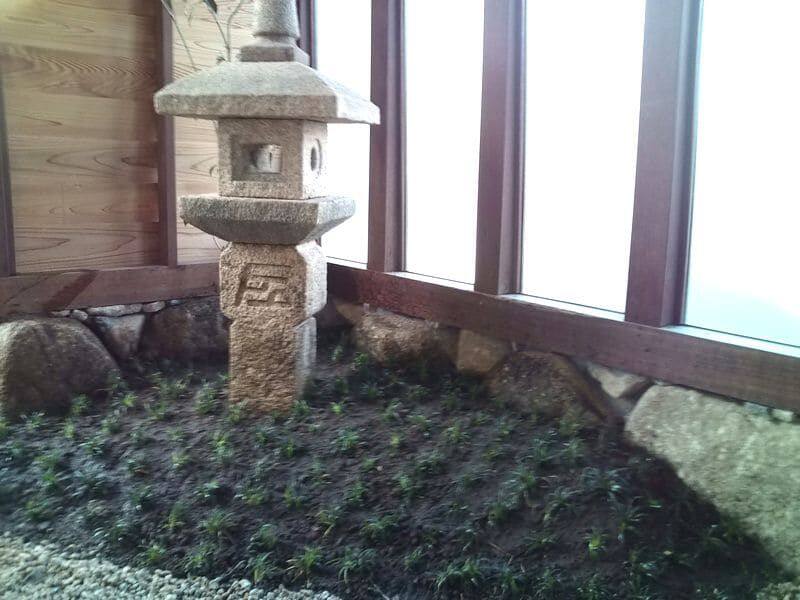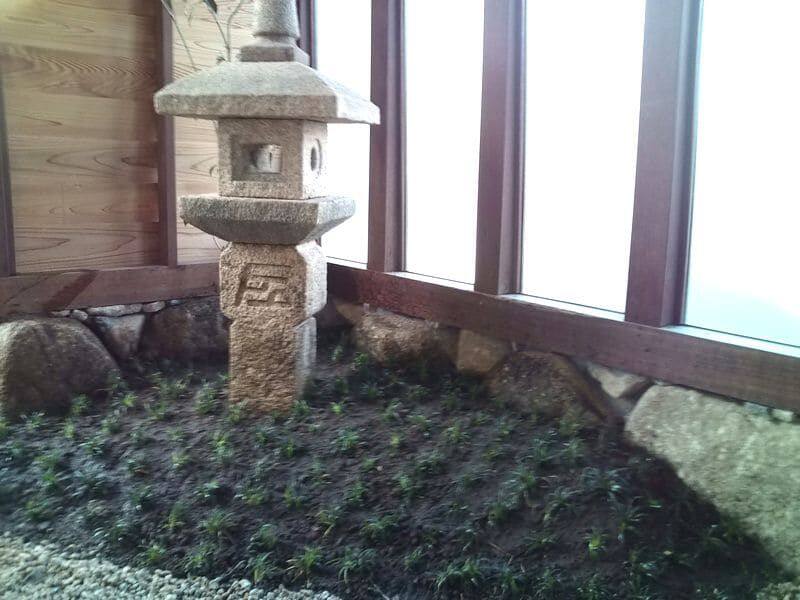 We would like to introduce the concept of "WABISABI - Beauty of Japan", worldwide. As we wish to share our experience with the world, we would be happy to help you take that beauty into your garden and feel the essence intimately. You can send us images of your desired garden and landscape that you wish to create. Alternatively, we can discuss your ideas and vision for your personalized garden and then present concept images to you.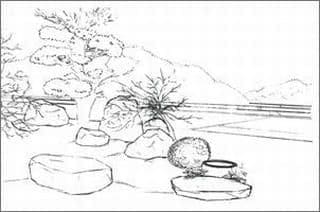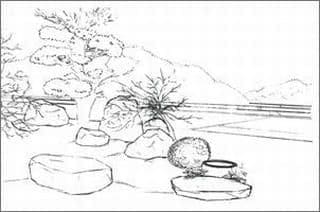 Once a provisionary contract is concluded and a contract deposit is confirmed, we will carry out a site inspection of the actual site and provide an adjusted schedule immediately. Throughout the project Landscapes Ohta Niwaishi will continually provide in-depth consultations with you and when trial contract is concluded, we will commence construction.
Renewal Performance of Old Residence Garden
Following movie is an example of the garden renewal results by Ohta Niwaishi. This construction was created for protecting against the grass, it's provided the exclusive sheet under the gravel, and renewed the layout using the existed garden stones. Details are introduced in 「Landscaping - Creating Original Garden as Your Ideal」.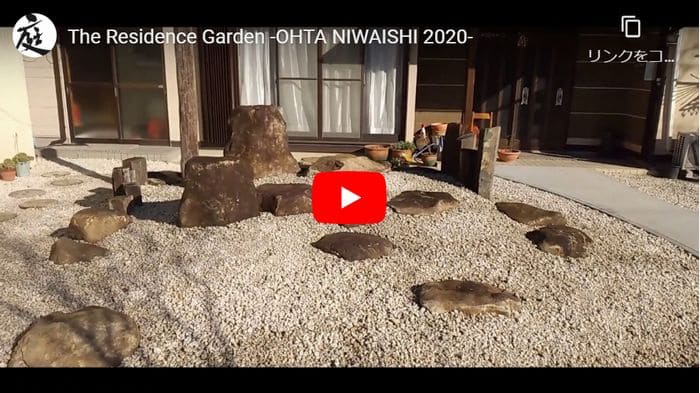 Click to open Youtube site.
Happy Reviews from Customers (Translated by Google)
Here are some of the customer reviews posted on Landscape Ohta Niwaishi published on Google Maps.

Ohta Niwaishi in Japanese Google Maps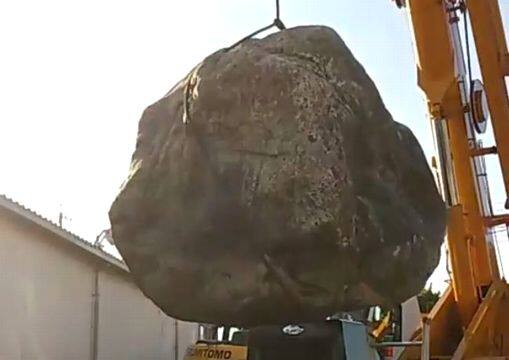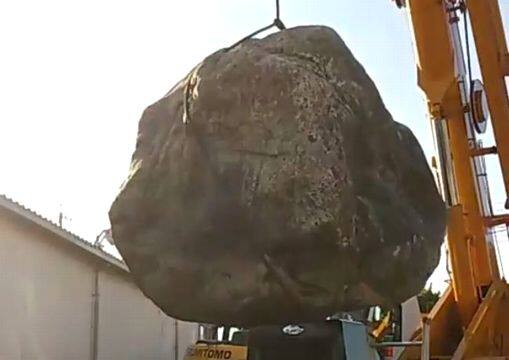 I asked you to remove the garden stones as you broke the old distance. Garden stones spread over about 16 m2, including large stones over 1.5 m. When I was wondering if some craftsmen would come, there were only two people, a crane operator and a cheerful woman. .. .. However, the removal was completed in no time due to its dexterity and lightness. Thank you very much for helping me. I would like to ask if there is another opportunity.

I asked for a garden renovation of an old private house. Although it was a hot summer, it was a wonderful garden where a house with a completely different atmosphere stands out by transplanting stones and trees that were on the front entrance side. In addition, I was able to make a garden together by proposing innovative ideas one after another without having to pull out my work very well. It is a beautiful older sister full of humility. Thank you for your wonderful connection. I will continue to take care of the garden and stay with you for a long time. Mr. Niwaishi Ota, who handles everything, not just stones, is highly recommended!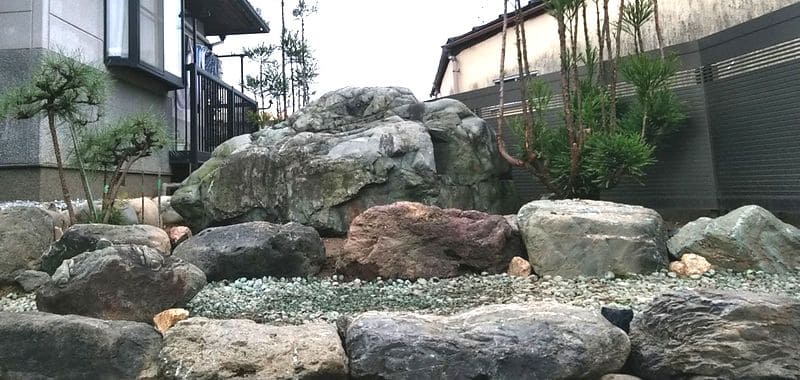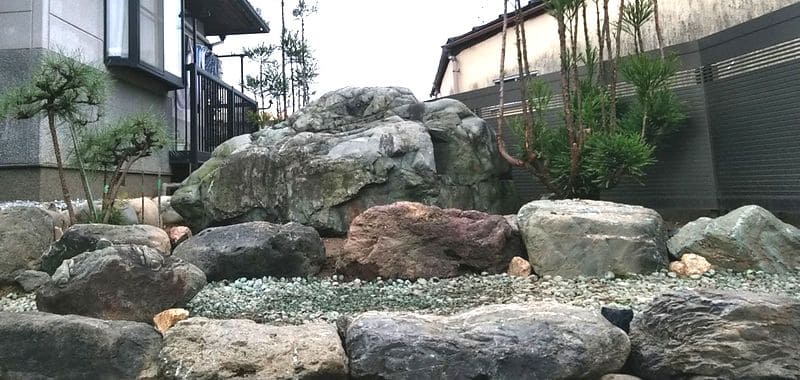 When searching for garden stones used to root miscellaneous trees during renovations in the garden, Mr. Niwaishi Ota caught his eye in an internet search and immediately came to see granite from Osaka. Since it was a stone as expected, I chose about 20 small objects on the spot. For those who want to landscaping as a hobby, it is very thankful that you can separate the garden stones in small amounts. The outward trip came by contact bus, but the return was sent to Sohara Station, and it was good. I'm really thankful to you.

We are planning to open a cafe in Nagoya City and develop vegetables there, and to grow the soil, we introduced compost made from horse manure of Omatsuri-san's Kabutomatsu Racecourse with the introduction of people who are always indebted. Although the smell is anxious when it hears with a horse dung, since it is a compost, it does not have an offensive odor, and it was different from a commercial item and was able to purchase the fluffy compost. Also thank you.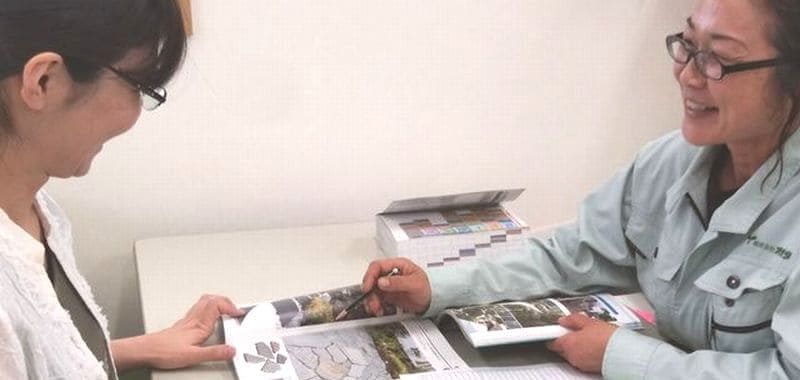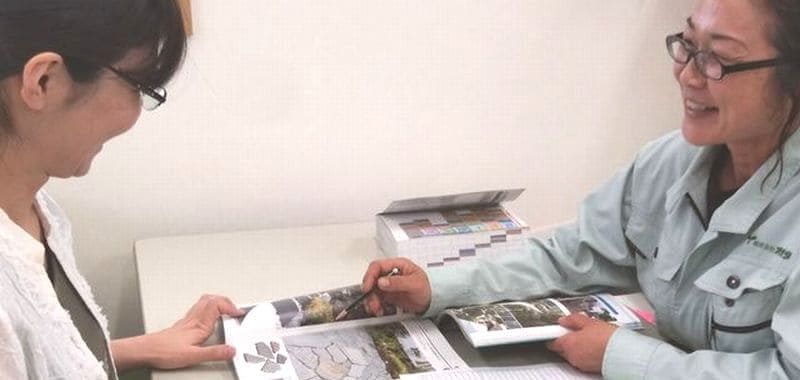 I'm sorry for the treatment of weeds in the garden. In addition to weed control, we had grass protection sheet and gravel. About a year has passed, but weeds are almost impossible to grow. I appreciate your polite work. In addition, we ask whenever we have trouble about garden, but are always saved as we can cope immediately and are saved.

When I consulted my home garden, he explained in an easy-to-understand manner. As a civil engineering company, I had a scary image on my own, but the woman responded and the uneasy part was resolved soon. I liked the quick and polite response.

I was shocked at the prompt response after logging the hedge and asking for disposal. The actual work was also very polite, and the family is very happy with the finish. I look forward to working with you.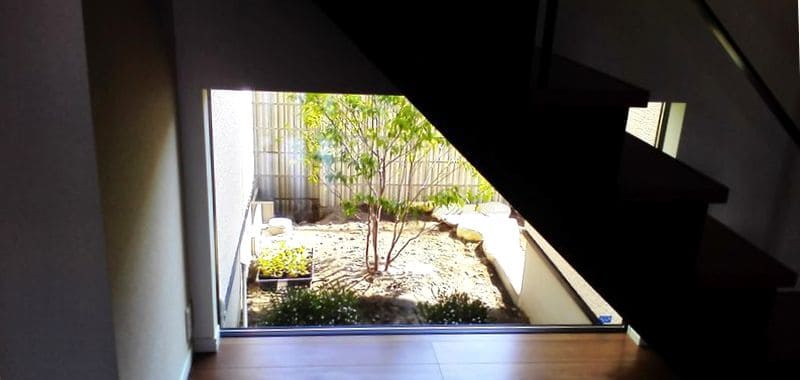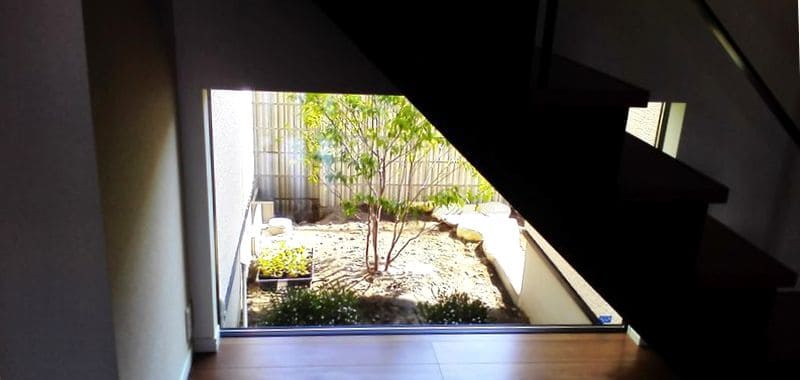 I dismantled the garden and made it a parking space. Remove the garden trees and blocks, The garden stones are washed clean and arranged in a well-balanced manner. It is my home with conditions that there is a level difference at the entrance, facing the road with a lot of traffic, but it became a very comfortable parking space as I was kindly consulted. Thank you very much.

I bought a second-hand home and got a Japanese-style garden that I had originally changed to a flat garden. Parking lot becomes large, and children become spacious space and wonderful space that can be enjoyed and is very satisfied! ! Gardening also became a hobby. It is safe to ask for consultation until you are convinced, such as budget and design.

I felt my passion for garden and garden stone! Above all, I was deeply moved by the kind correspondence to the amateur. I look forward to working with you.