Shikoku Aoishi - Used in Many Japanese Gardens as the Standard Garden Stone
Released/Uploaded on :Feb-03-2021
Put cursor on lower thumbnail to display a magnified image.
Tap lower thumbnail to display a magnified image.
Shikoku Aoishi Over 2 tons 四国青石
The Japanese garden stone of Shikoku Aoishi is mainly used for Japanese garden, but depending on the stones, it is also adapted to modern garden. It is easy to get rust and has variety of shapes and colors, therefore they are mainly used in the landscaping stone of garden.
We introduce Garden Stone which weighs more than 2 tons at Shikoku Aoishi.
Shikoku Aoishi 1 (Iyo Blue)
This tall stone may become a monument. We sometime use the natural tall or flat stone for a memorial monument in Japan.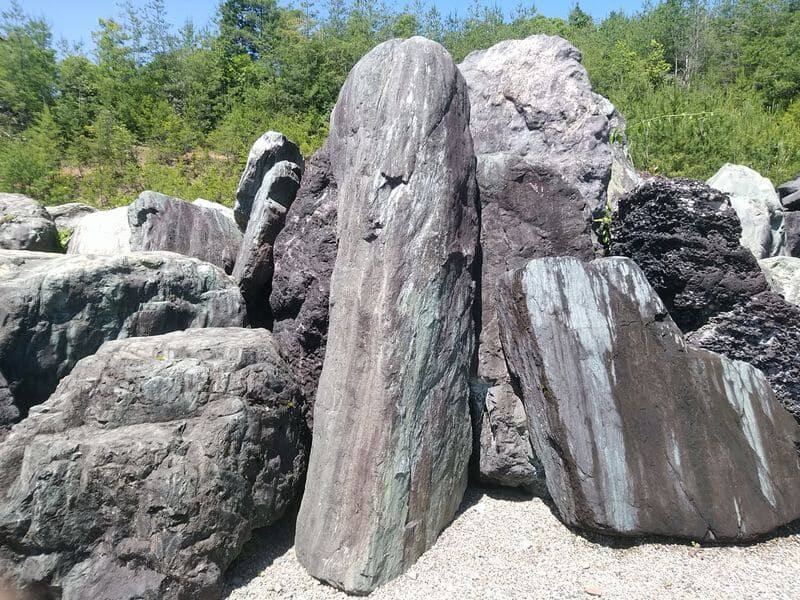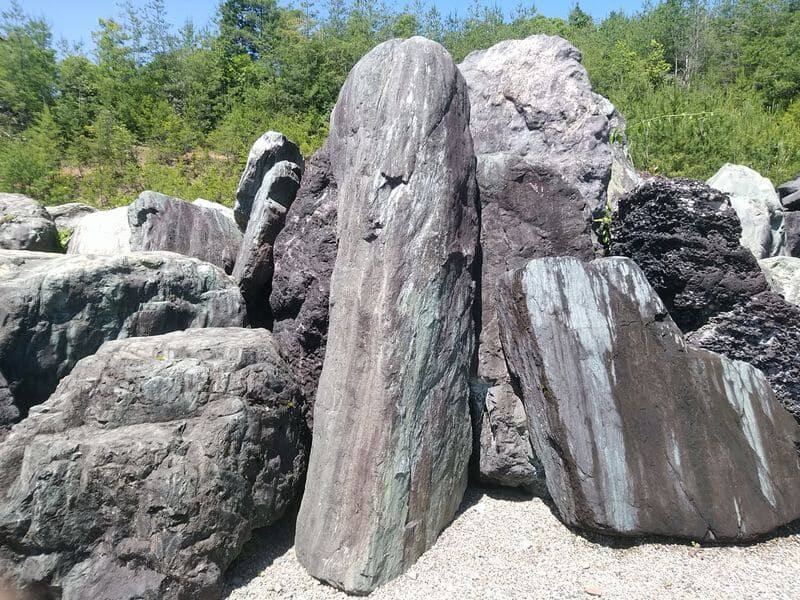 Shikoku Aoishi 2 (Iyo Blue)
It is a fine flat and rounded natural stone. I use it as a table in Landscape Ohta Niwaishi rest area. It can be used in various ways, such as pedestals and flat plates.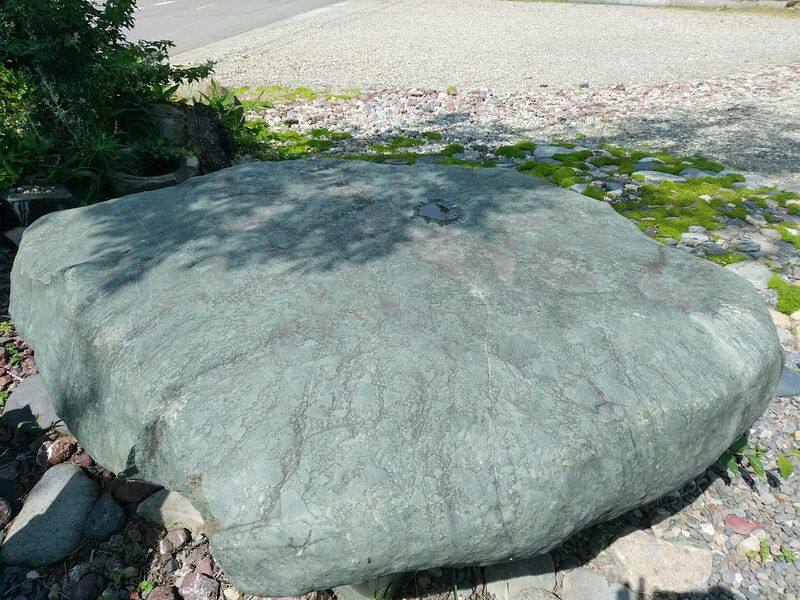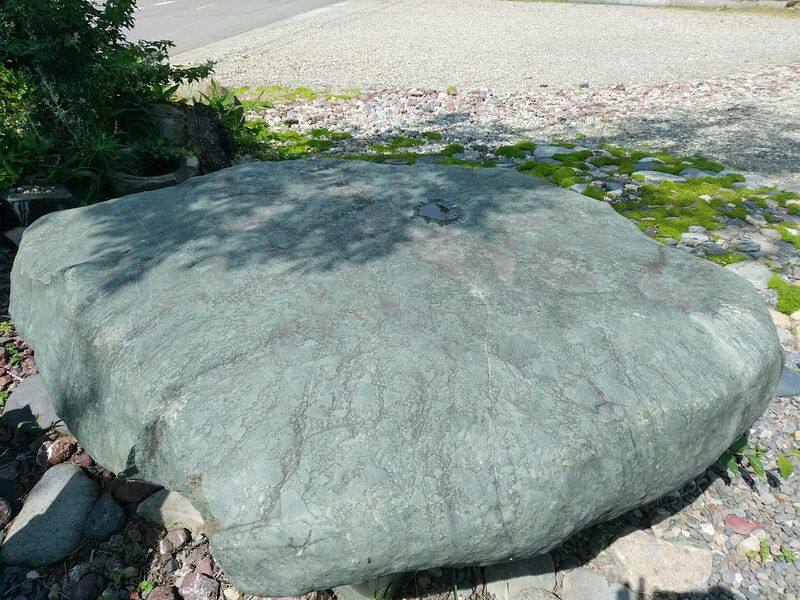 Shikoku Aoishi 3 (Iyo Blue)
It is very attractive standing stone and shaped like a broad bean. You can even put it down sideways. The color is refreshing green and has different surfaces, which brightens the garden.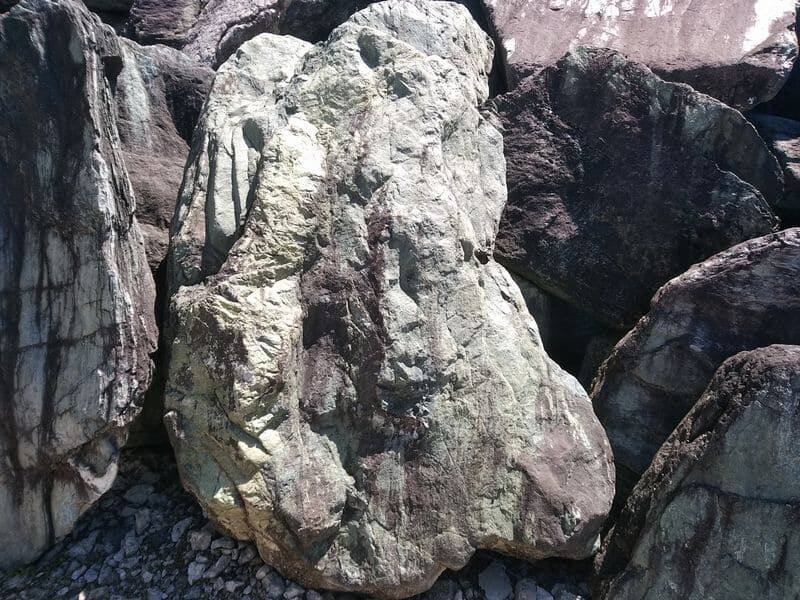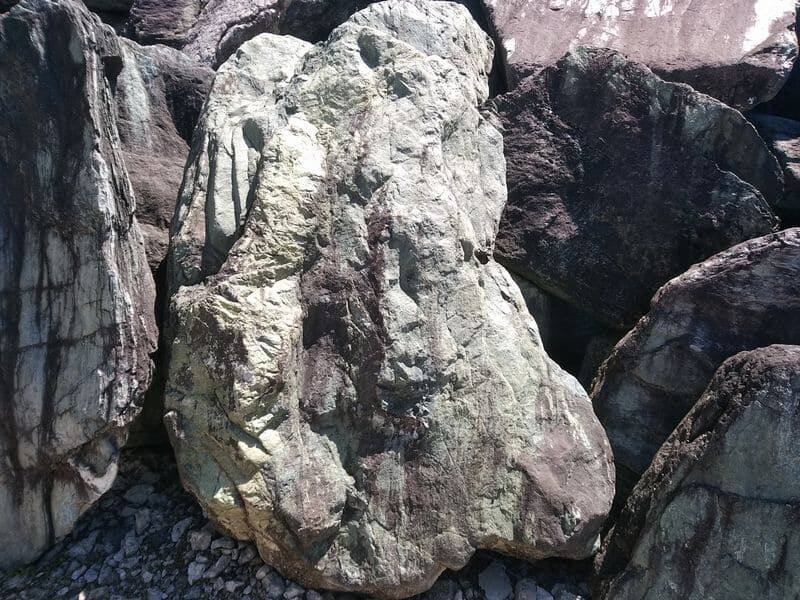 Shikoku Aoishi 4 (Iyo Blue)
Many of fine and colorful layers overlap in this piece and when it gets wet, it shows an excellent color development. It is a high and special grade of Shikoku Aoishi that attracts people's attentions with its beauty.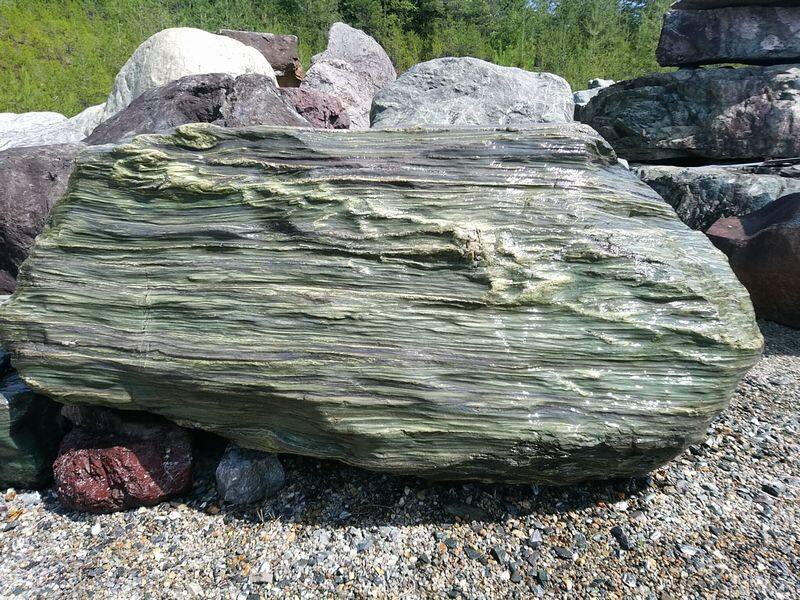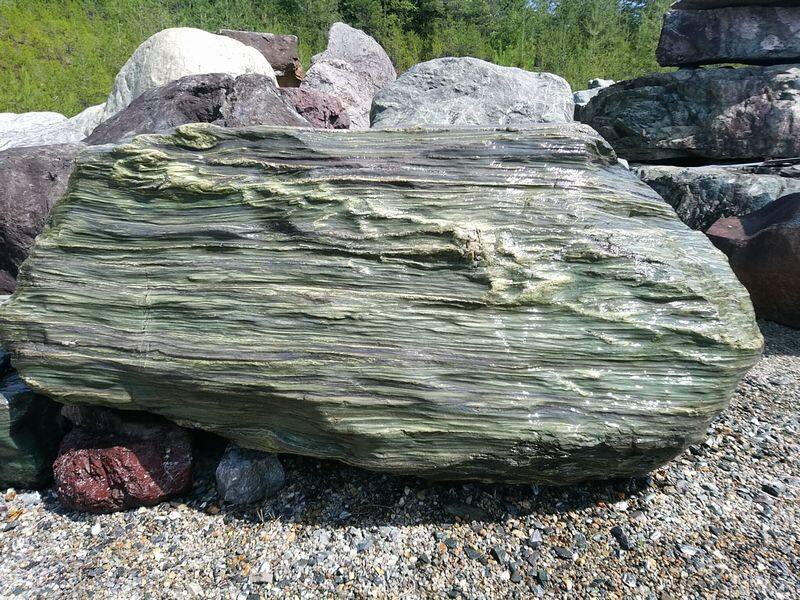 Shikoku Aoishi 5 (Iyo Blue)
The texture of surface is covered with light green with white spots and gentle unevenness. This stone has a strong presence by itself. On rainy days, the color of stone comes out very clearly. It is a one stunning stone.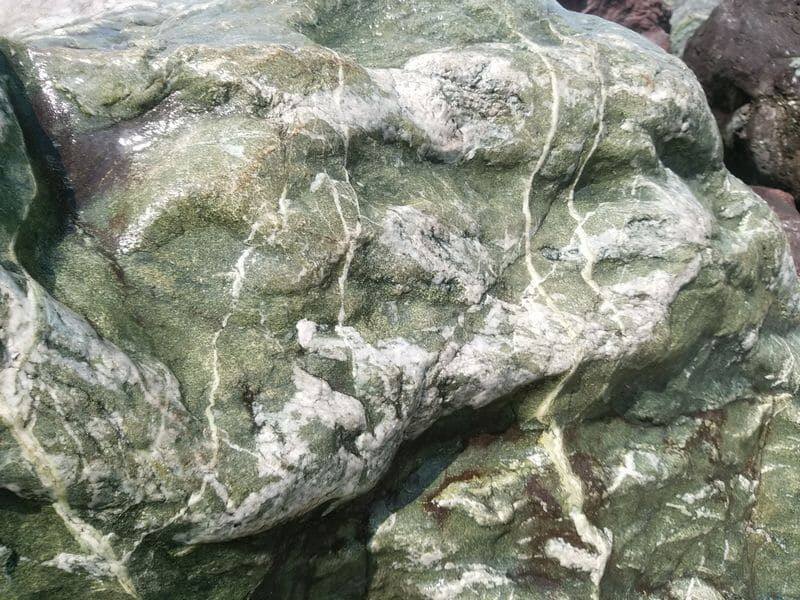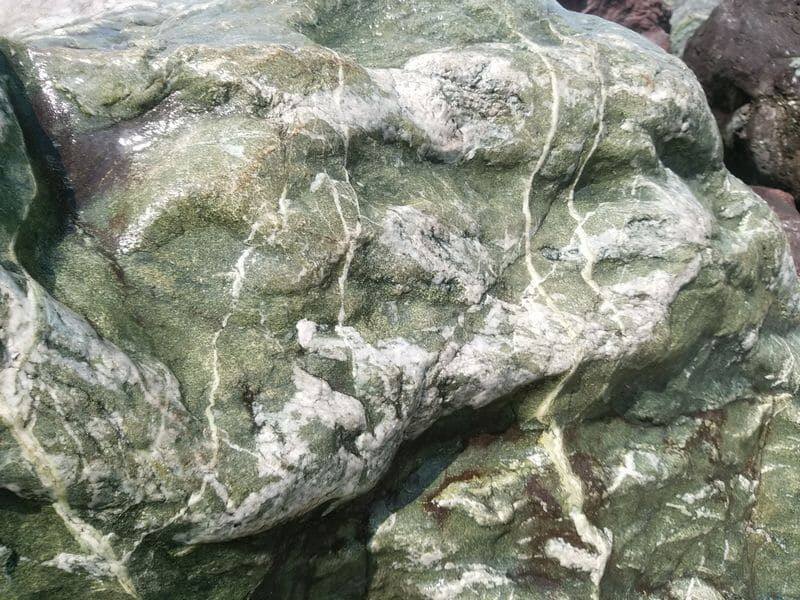 Shikoku Aoishi 6 (Iyo Blue)
It has a small shape, but it has a good balance of irregularities and it is a nice looking stone in any angles. It is rusty and has a great taste.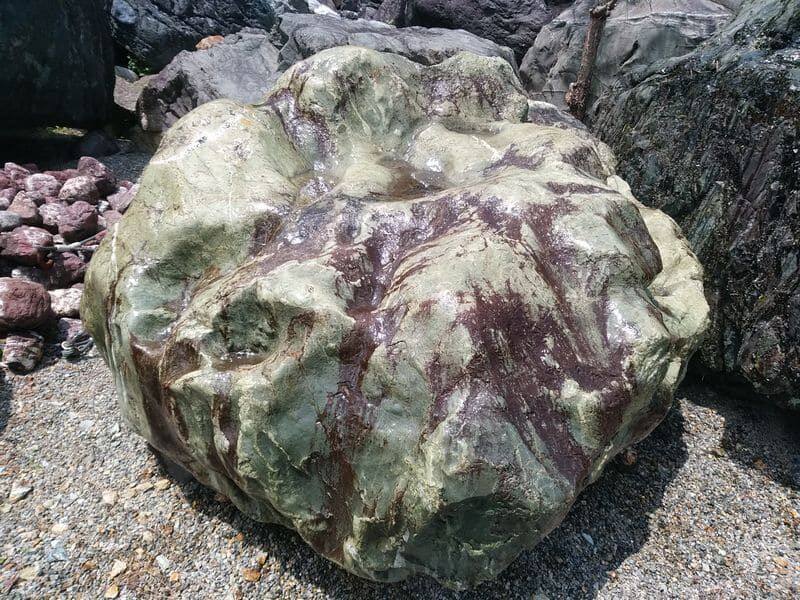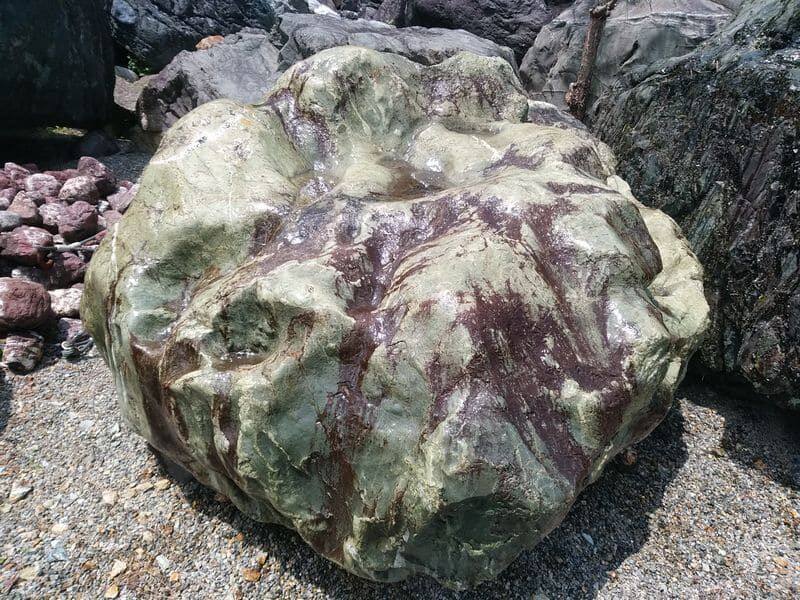 Shikoku Aoishi 7 (Iyo Blue)
It is a stone that will be easy to handle with the fixed top position, you can enjoy its different expressions in any angles. There are rusts here and there, and it will fit well with any gardens.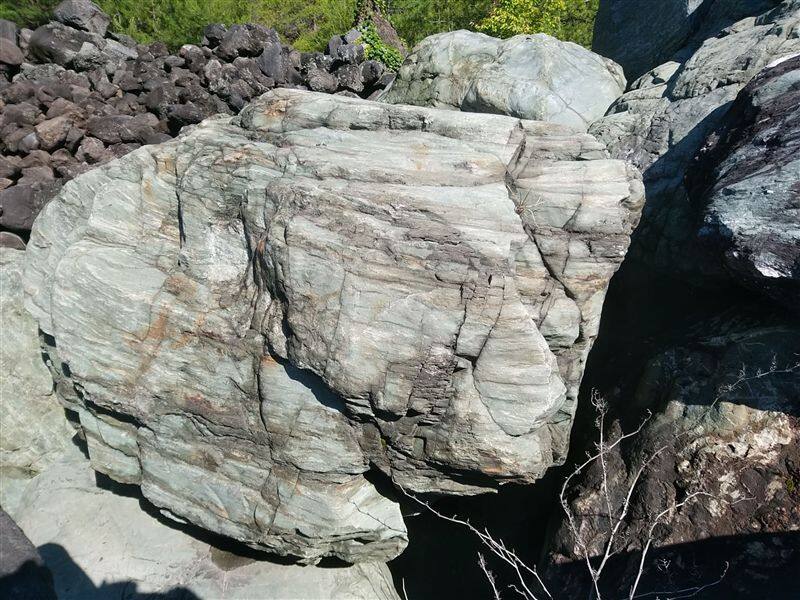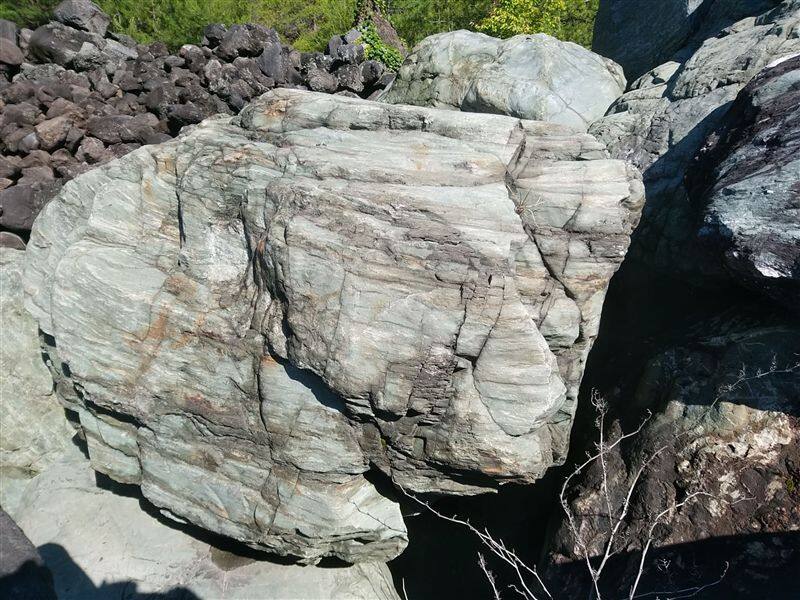 Shikoku Aoishi 8 (Iyo Blue)
These projections are reminiscent of mountains and the entire form is truly beautiful and comfortable looking. The colors of light blue and white are so gentle and elegant. This master piece can play both a protagonist and a silent supporting role in the garden.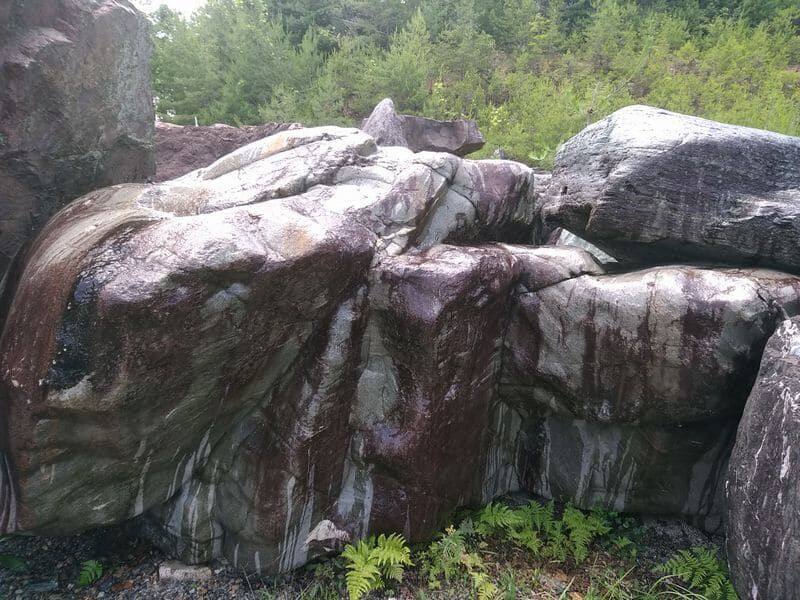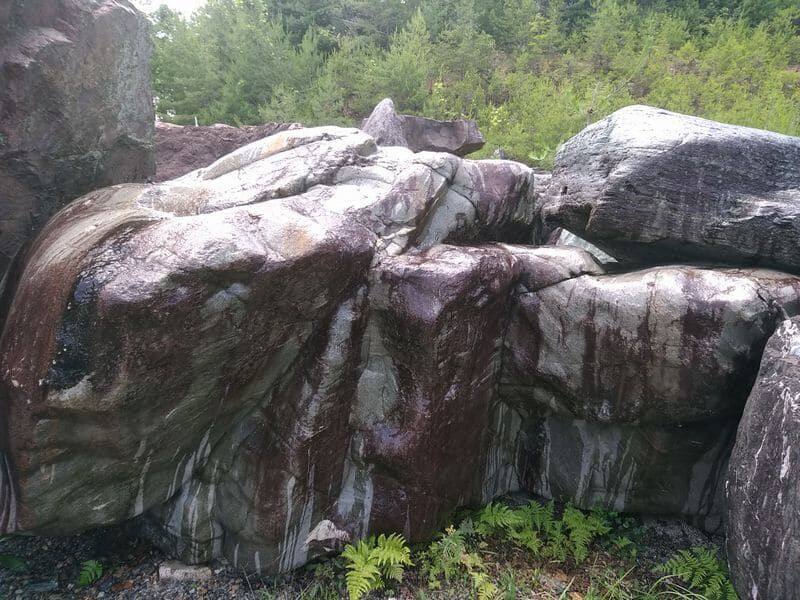 Shikoku Aoishi 9 (Awa Blue)
Similar to Shikoku Aoishi 7. This stone is thicker and more vivid.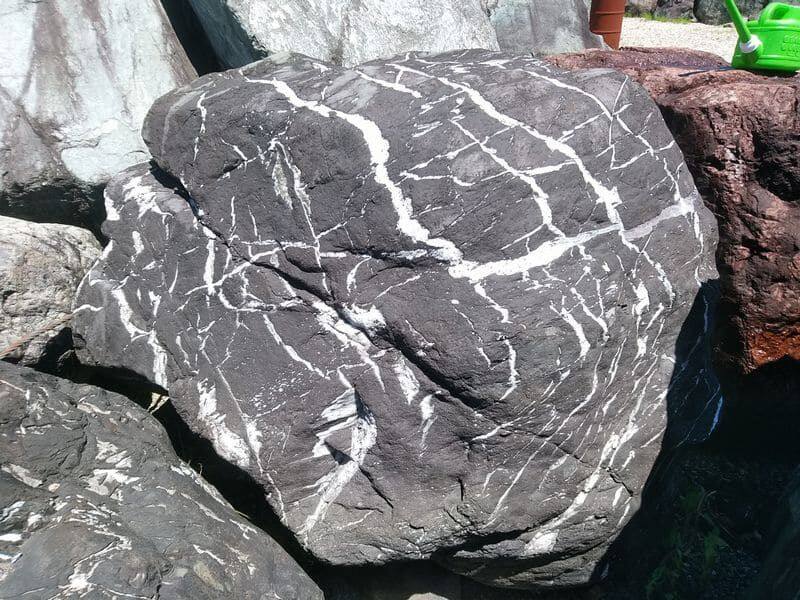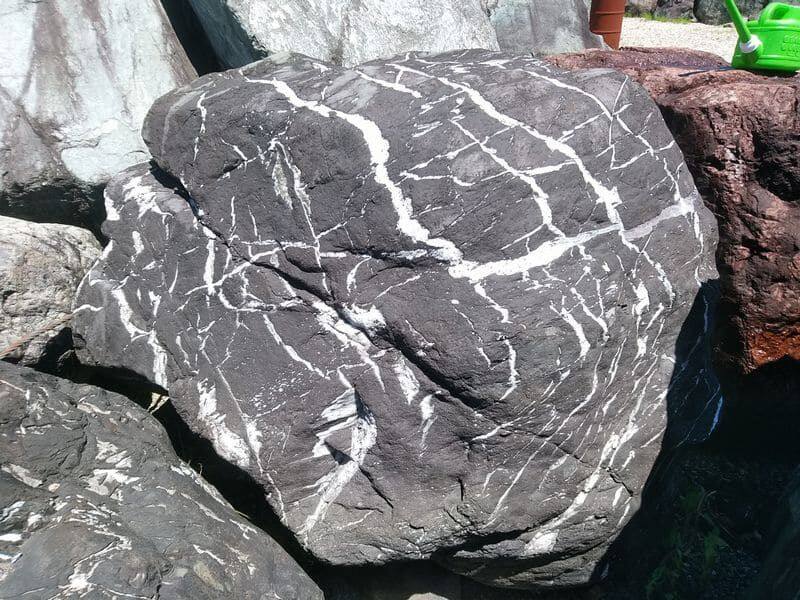 Shikoku Aoishi 10 (Awa Blue)
There is a heavenly end and steps, and it is a nicely stable blue stone. Rust and moss are just right, and it fits well right away to the garden.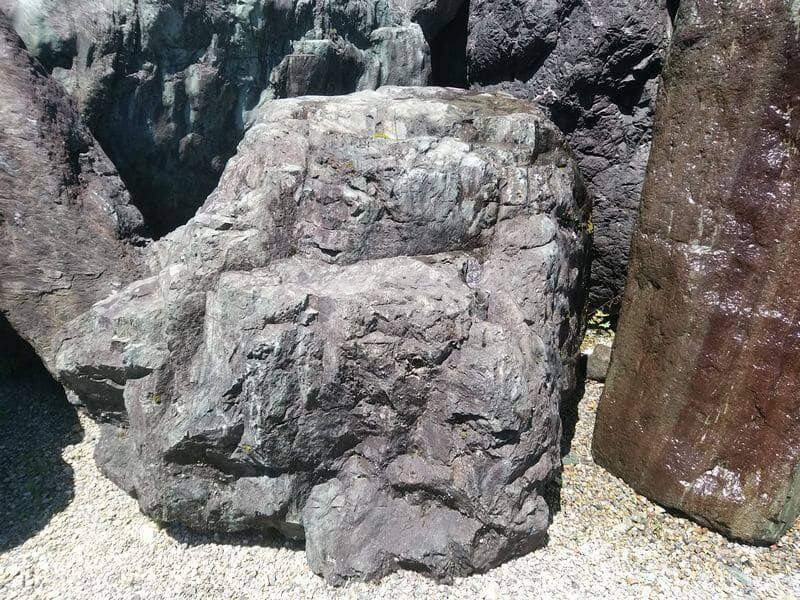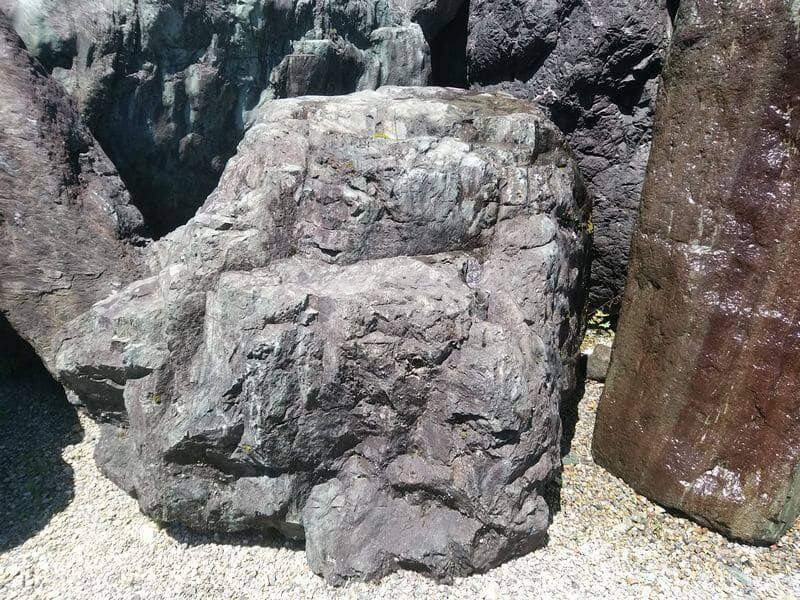 Shikoku Aoishi 11 (Awa Blue)
It is a very beautiful Shikoku Aoishi with a clear white spot in the blueish purple. When you wipe out the moss, the white spots will come out clearly.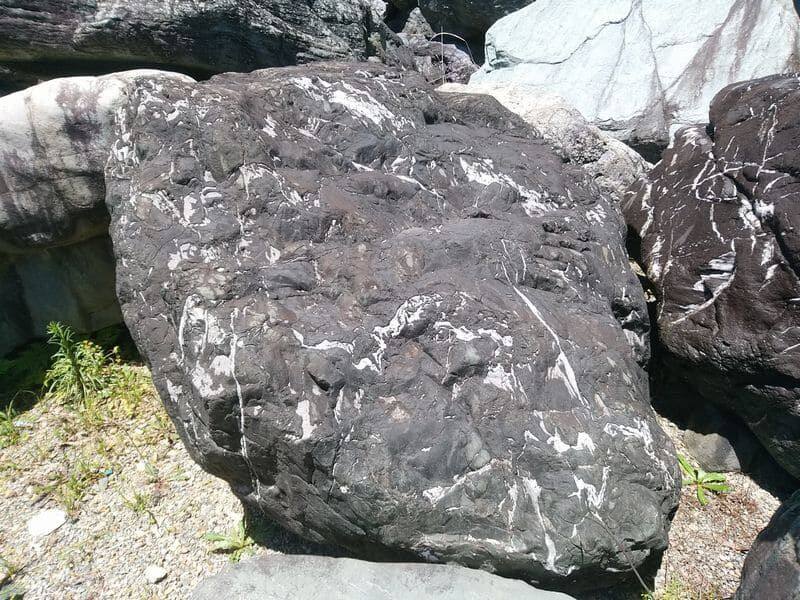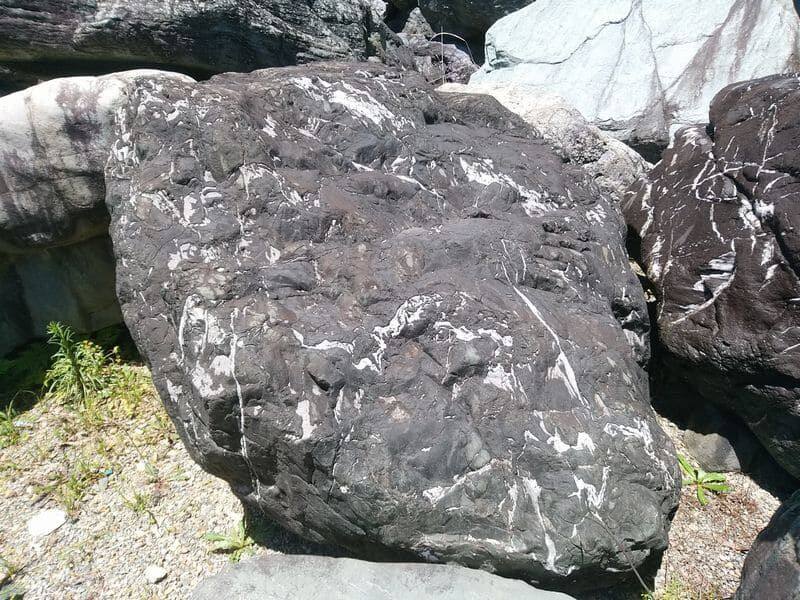 Shikoku Aoishi 12 (Iyo Blue)
This is shaped like a ship that brought a magnificent in a scene.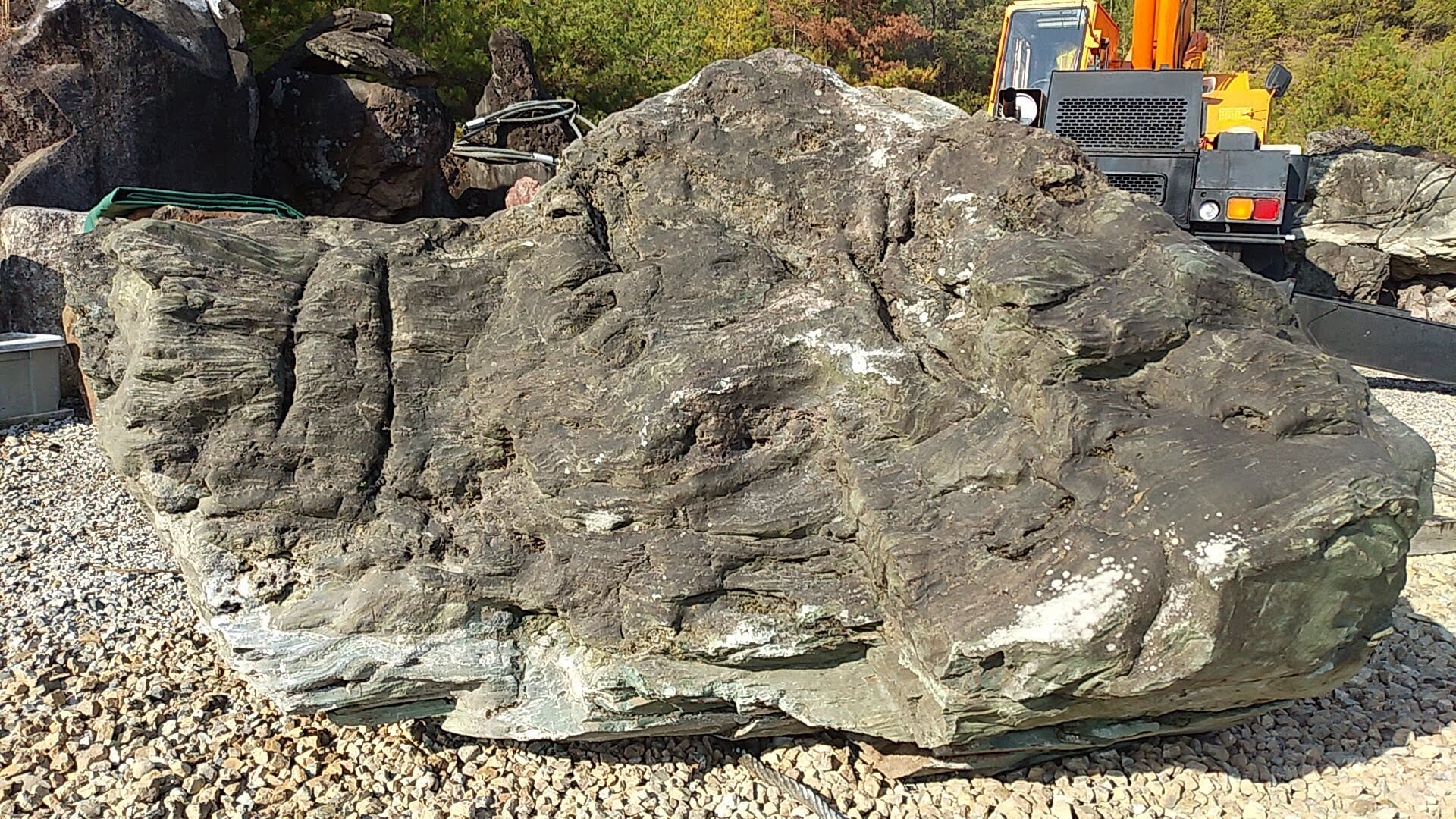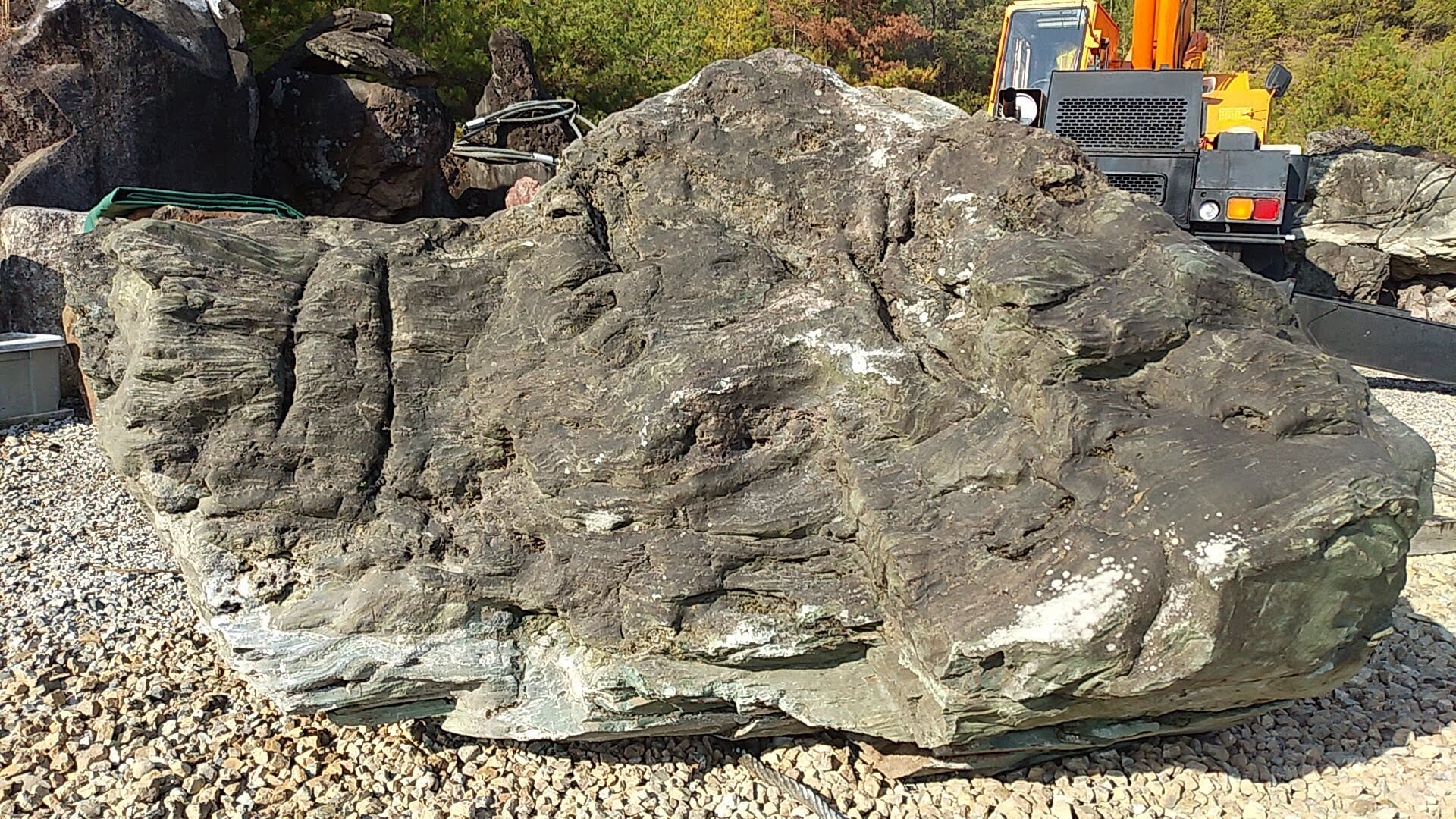 Red Shikoku Stone is introduced on the following pages in the category "Red Colored Garden Stone".
Please feel free to contact us!
If you want to see the actual garden stone, please feel free to visit us anytime.
1-615-4, Suecho, Kakamigahara Shi, Gifu, 509-0108, Japan 

Access
1-615-4, Suecho, Kakamigahara Shi, Gifu, 509-0108, Japan

Access
We offer free consultations, estimates, and suggestions, such as the price of garden stones and the overall cost of landscaping.

Contact Form Page

Phone +81-58-389-2814

Contact Form Page

Phone
  +81-58-389-2814