Garden Craft - Japanese Garden Technique Colors Garden with Meaning of Taste & Nature Worship
Released/Uploaded on :Jul-01-2020
There are various types of traditional landscaping techniques that have been handed down since ancient times by Japanese garden craftsmen, they all express the natural aesthetics of Japan.
Garden crafts technique using natural materials is representative of Japanese manufacturing, and it creates colors in the garden with the meaning of genuine "taste" and "nature worship". Introducing the traditional garden culture and the preference of garden craftsmen.
Bamboo Fence
Bamboo fence binding technique:Node knot
The knot is designed to fix the crossing of bamboo fences and prevent them from loosening. Also called "Male Knot".
Bamboo fence binding technique:Ornamental knot (Tokkuri knot)
This is a garden craftsman's hospitality and ruminative method that not only binds the top rim but also decorates it to express the artistry in a luxurious and artistic way. Tokkuri means a Sake bottle.
Examination of Japanese Garden Technique
The landscape gardening technique official approval to be able to be carried out is the qualification that is convincing on running a landscape gardening business every year. The person of undergoing an examination had handled their dairy work and practiced for exam after finishing work. It is severe official approval, but is a step to develop the heart of the gardener while succeeding to a Japanese traditional technique.
Application of the bamboo fence
Takegaki(bamboo fence) we had introduced the video "Ibomusubi" "Decorating knot", "Aijyuen" offered the application of the bamboo fence which is for screening the outdoor machine. This is of course of a hand crafted using natural bamboo with an orthodox Ibomusubi. The advantage of the bamboo fence is to adjust in the its own purpose, size and form and to adapt itself naturally in the sight without harming a scene. The Japanese garden craftsman creates the scenes to provide the beautiful garden with their technique as usual.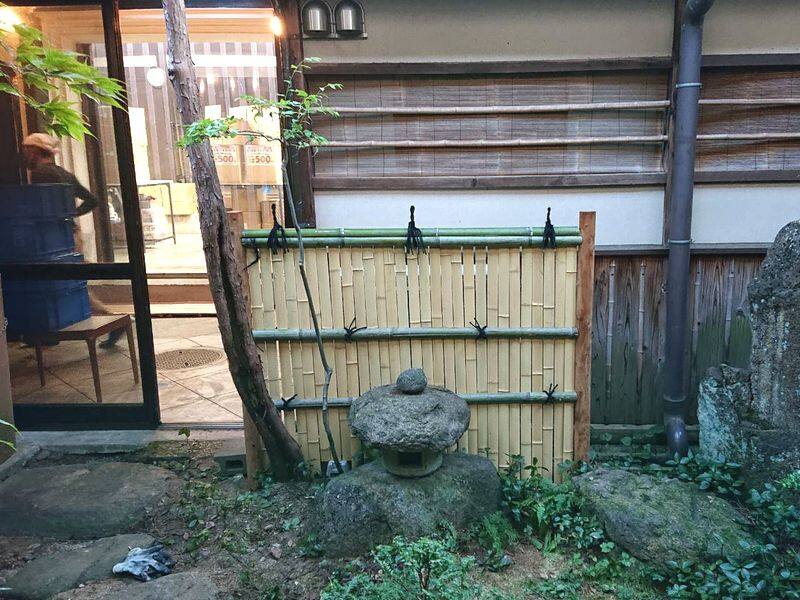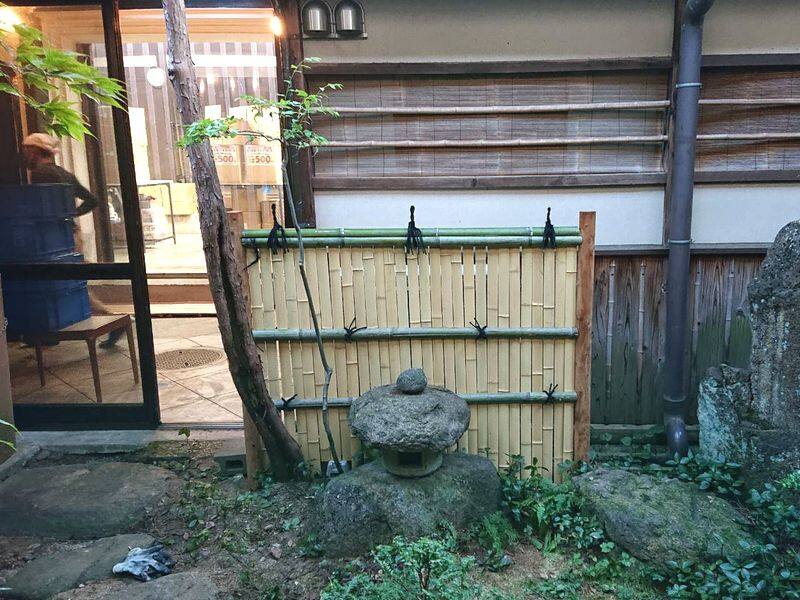 ONISHI:The Japanese roof tile craftsman specialized in Onigawara
Oni means the ogre which appears in Japanese Mythology.Onigawara is the roof ornamentation found in Japanese architecture, mainly Buddhist temples to protect against a disaster.
Onishi is the craftsman to create the roof tiles specialized in Onigawara. There are less than 20 Onishis in Japan now. These rare 2 Onishis sometimes create the other artworks using the same clay as Ibushigawara.
We are expecting to incorporate those Ibushigawara arts in our garden design.
Please feel free to contact us!
If you want to see the actual garden stone, please feel free to visit us anytime.
1-615-4, Suecho, Kakamigahara Shi, Gifu, 509-0108, Japan 

Access
1-615-4, Suecho, Kakamigahara Shi, Gifu, 509-0108, Japan

Access
We offer free consultations, estimates, and suggestions, such as the price of garden stones and the overall cost of landscaping.

Contact Form Page

Phone +81-58-389-2814

Contact Form Page

Phone
  +81-58-389-2814