Introduction of Garden Management by Landscape Ohta Niwaishi
Released/Uploaded on :May-01-2019
Put cursor on lower thumbnail to display a magnified image.
Tap lower thumbnail to display a magnified image.
To keep your favorite garden in the best condition constantly, please leave the management up to Landscape Ohta Niwaishi.
Landscape Ohta Niwaishi also handles pruning and trimming of garden trees. We will estimate by the number of pruning professionals and the taken days.
We also offer annual management for corporation such as maintenance, prevention of diseases and pests, planting and turf etc.
Tree Pruning
Trees are growing, they spread and grow branches year by year., Management of the garden trees on a regular basis, that effects the leaves get sunlight and grow strongly and healthily. And also it leads to the prevention of pests and diseases.
Garden Tree Pruning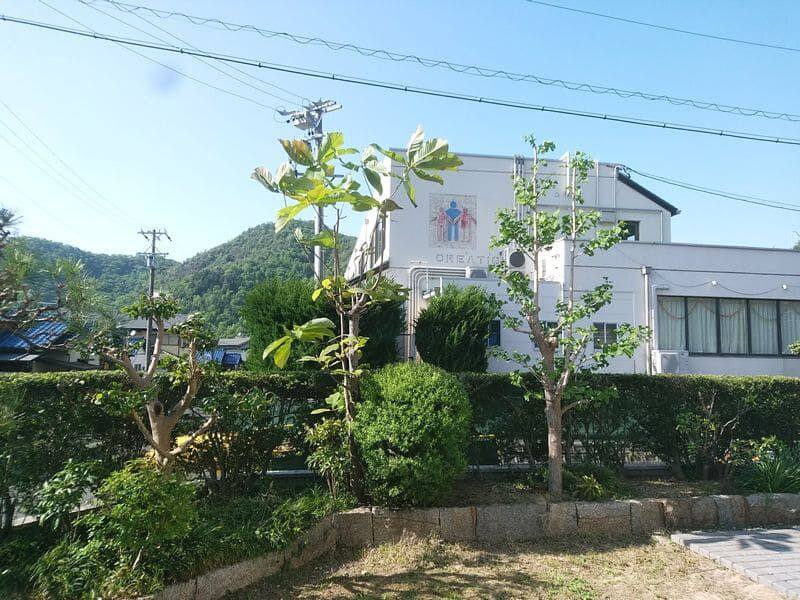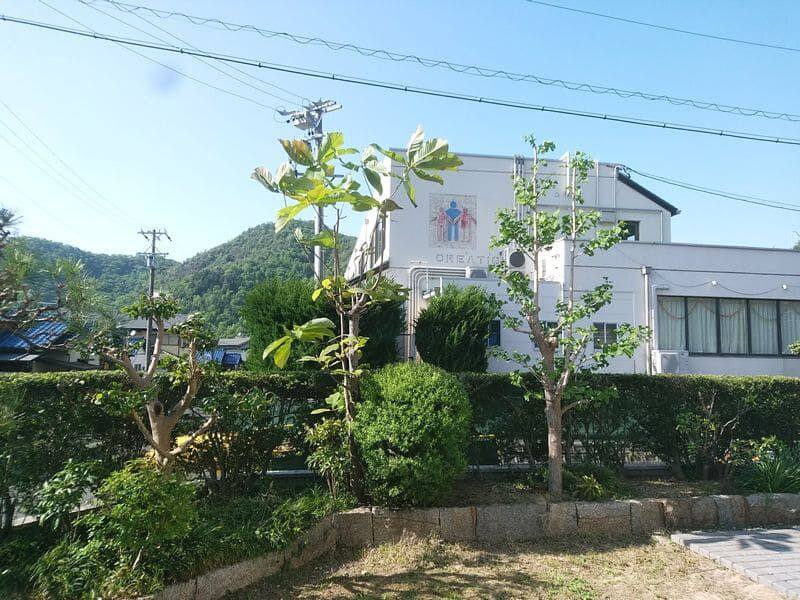 Before pruning: Maple and Pine tree
Pruning
After pruning
Before pruning: Magnolia obovata and Ginkgo tree
After pruning
Pruning by High Elevation Work Vehicle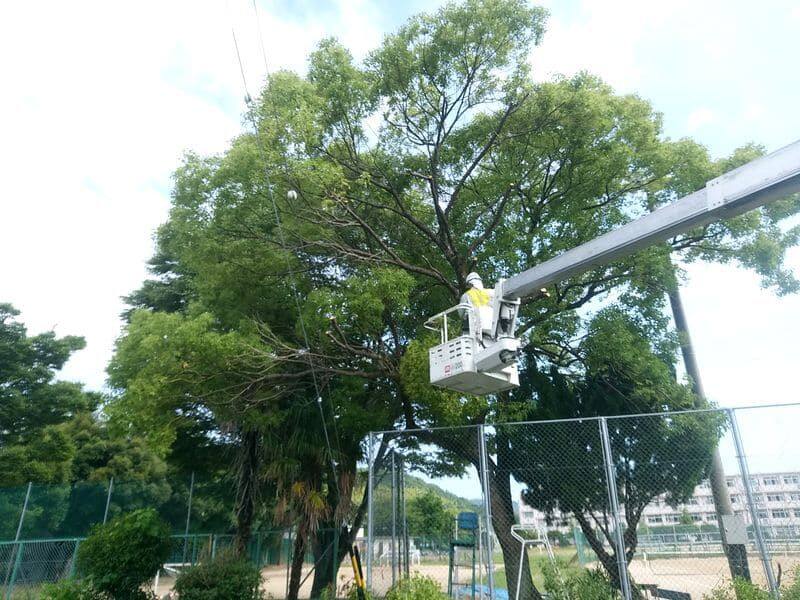 We use high elevation work vehicle for pruning of large tree, The working vihicles are essential existence to us!
Removal of Gaden Tree
We fall the garden trees which had withered, overgrowed or preventing from a danger of falling, or getting unnecessary.
We will visit the site in advance to confirm for considering the way of felling, distance to obstacles and the probable amount of residue.
The cost of construction will differ depending on the difficulty and the amount of residue. Please ask us anything inclusing a quote.
Garden Tree Felling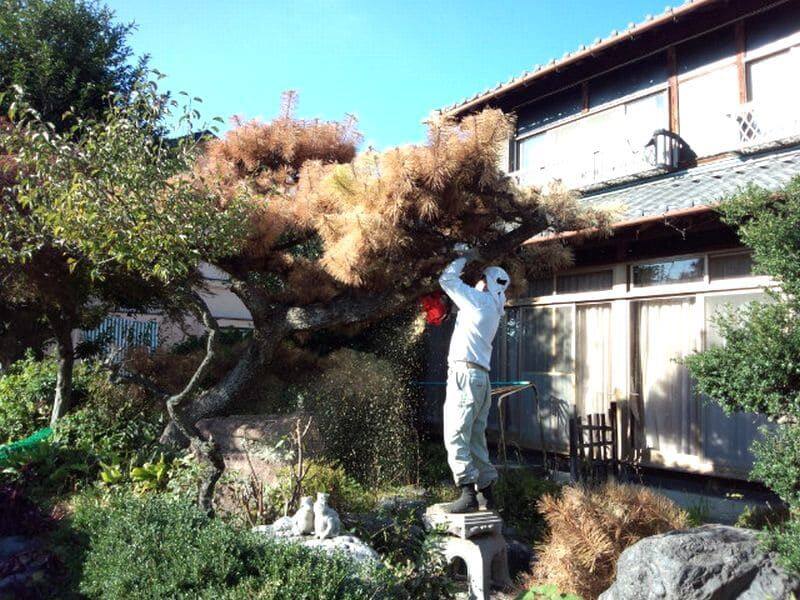 We had fell a Pine tree withered by nematode disease. There was no prospect of recovery.
Shrine forest thinning work
Japanese cedar forest of shrines crowded and not to manage for long time. Several trees were blown down by Typhoon (fortunately there was no damage to the adjacent building), so that the manager of shrine worried when the big Typhoon comes again.
We had thinned leaving a good growth and improving the sun and strengthening the roots, the balance between trees is checked before thinning.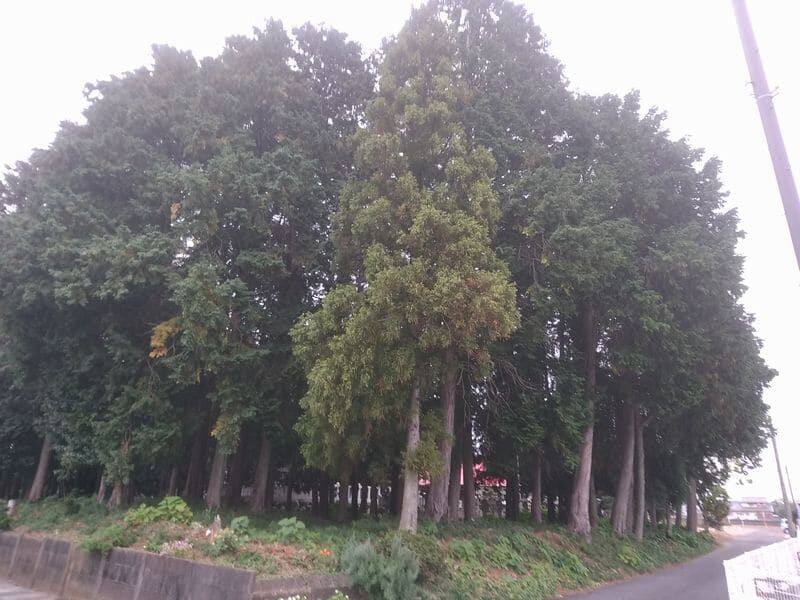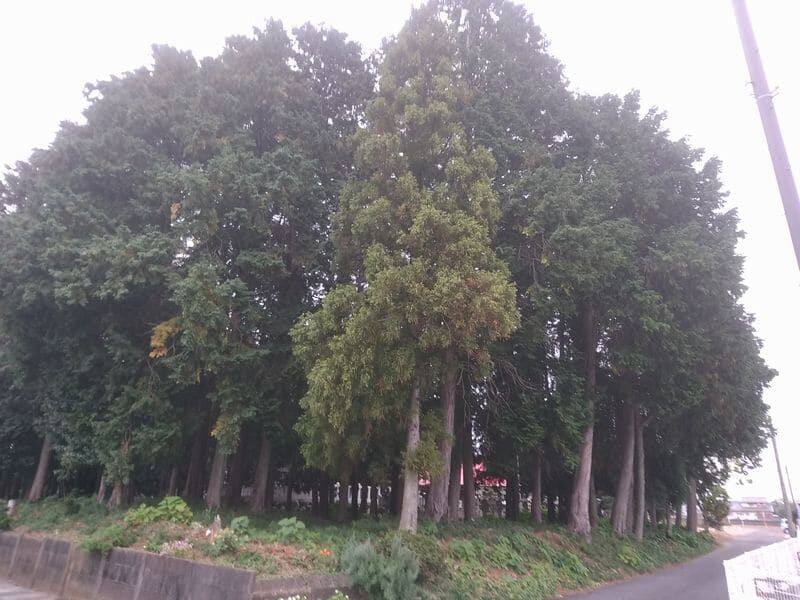 Before construction: The whole view of forest, there were about 80 cedars. The residues were left in the site for the fire of new year.
At the meeting, select trees for thinning. Marking about 20 trees which is a quarter of whole.
After thinning: The space has been properly developed, and the sunshine has come to reach evenly. The growth of trees will also improve.
Two professional woodworkers from Gujo Hachiman city, we respect and rely on them.
Movie of Moment of Fallen Tree
Root up a Garden Tree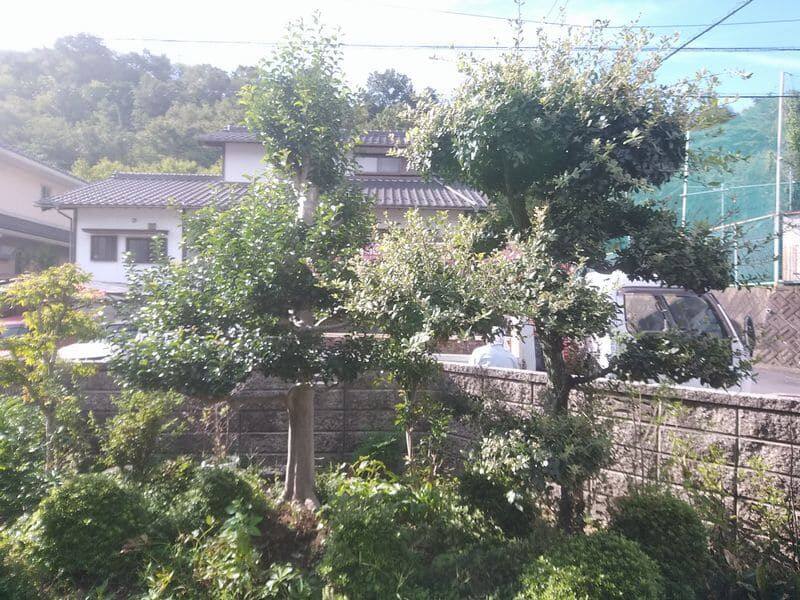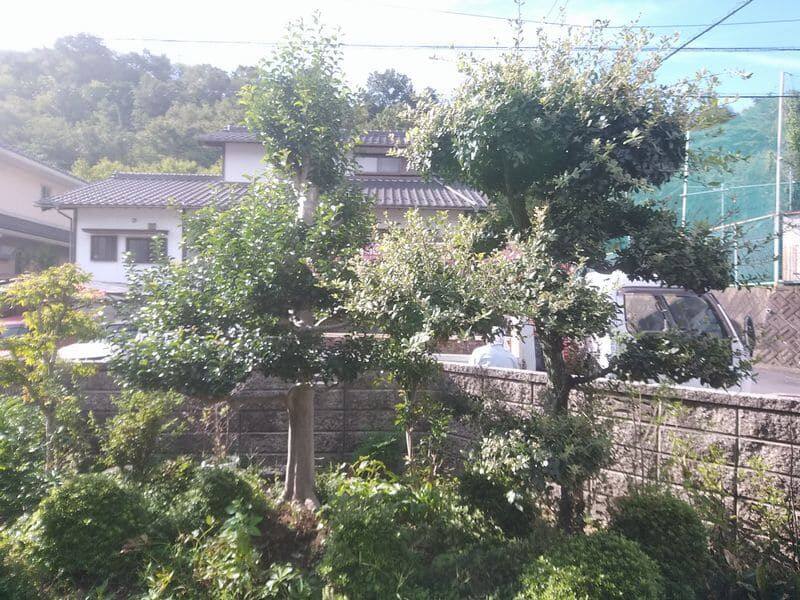 We removed a Holly and Podocarpus macrophyllu planted in the beginning of the new construction as a crime prevention measure because the visibility is blocked.
The roots of many years were firmly.
The field of vision has expanded and it has become bright and open.
Fall Tree Disposal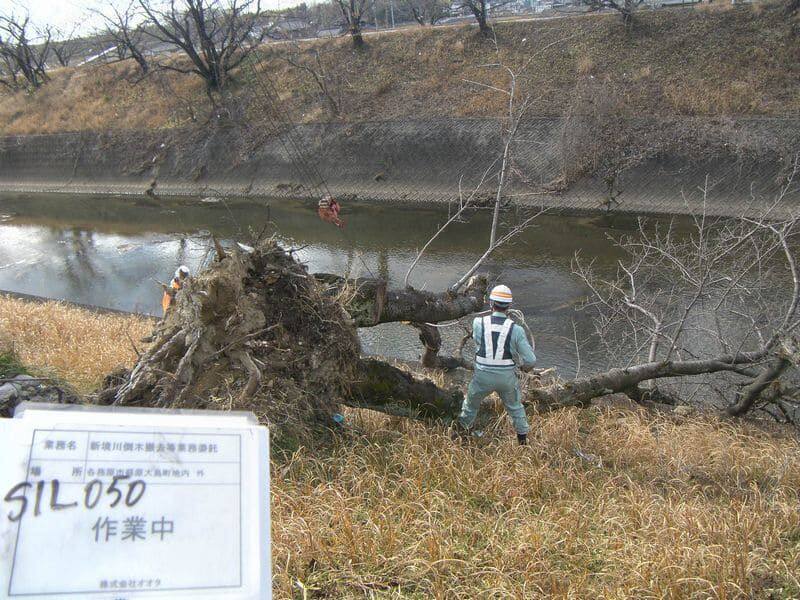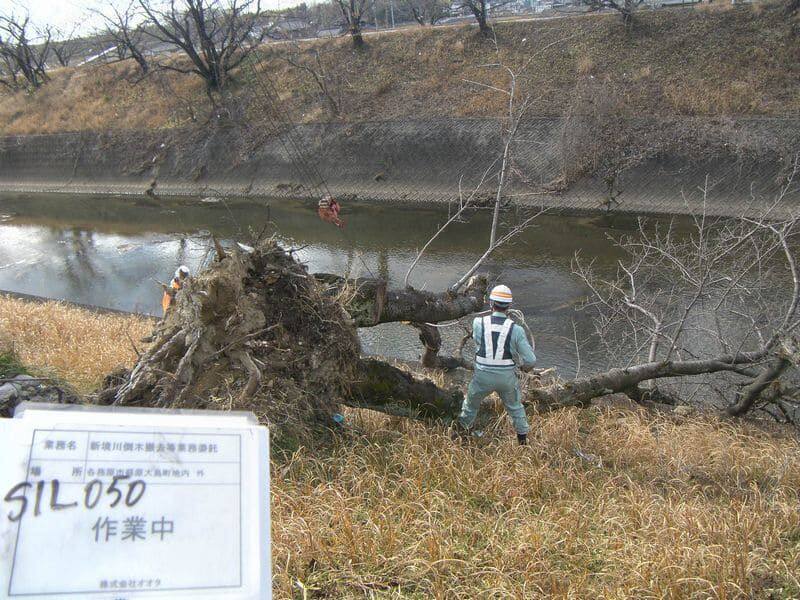 Cherry tree in dike fallen caused by a typhoon. We are surprised at the power of nature. Some roots still remaied, we cut them by the saw.
We cut the top of the tree first and make them shorter and lighter for carrying easily. We drop soil to the disposal site as much as possible.
After removingt: Disposal amount 800 kg
Please feel free to contact us!
If you want to see the actual garden stone, please feel free to visit us anytime.
1-615-4, Suecho, Kakamigahara Shi, Gifu, 509-0108, Japan 

Access
1-615-4, Suecho, Kakamigahara Shi, Gifu, 509-0108, Japan

Access
We offer free consultations, estimates, and suggestions, such as the price of garden stones and the overall cost of landscaping.

Contact Form Page

Phone +81-58-389-2814

Contact Form Page

Phone
  +81-58-389-2814