We Suggest Landscape Drawing Sketch To Overseas Customers
Released/Uploaded on :Sep-26-2020
Introducing the landscape drawing sketch suggestion that Landscape Ohta Niwaishi to overseas customers.
Case 1 Jeff-san who lives in New York, USA Aug. 2020
We received a request for designing site from Jeff-san who is planning to lay out a garden at his home in New York.
Jeff-san was fascinated by the Ryoan-ji garden in Kyoto and he has been longing to create his garden coexisting with nature in Zen spirit.
In the photo he sent me, I saw a rich forest with big cedar trees in the background and I imagined his house is surrounded by a calm and refreshing atmosphere.
Combining his request and the impression of the photo, I designed a Japanese Zen garden that has a creek streaming from the rich forest, so that Jeff-san would feel relaxation, healing and the great nature in his garden.
Present Condition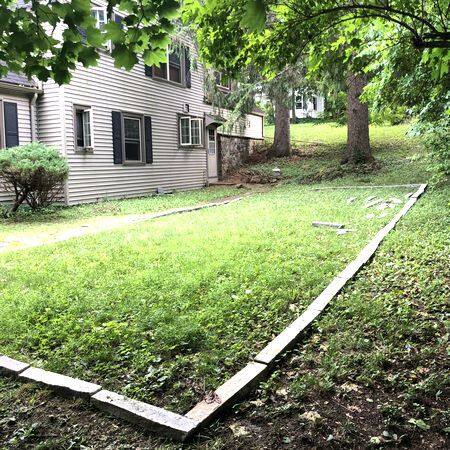 Our Proposal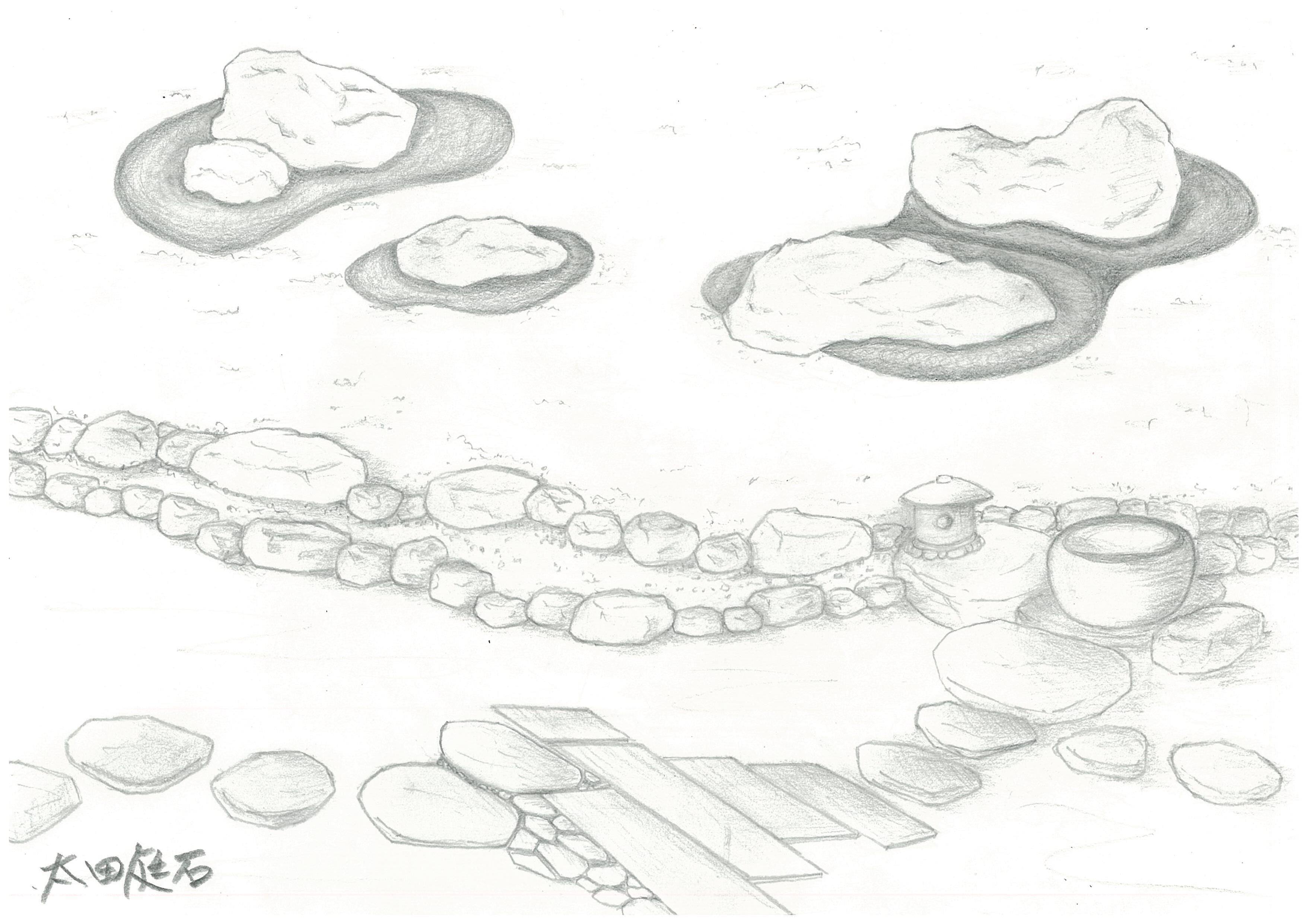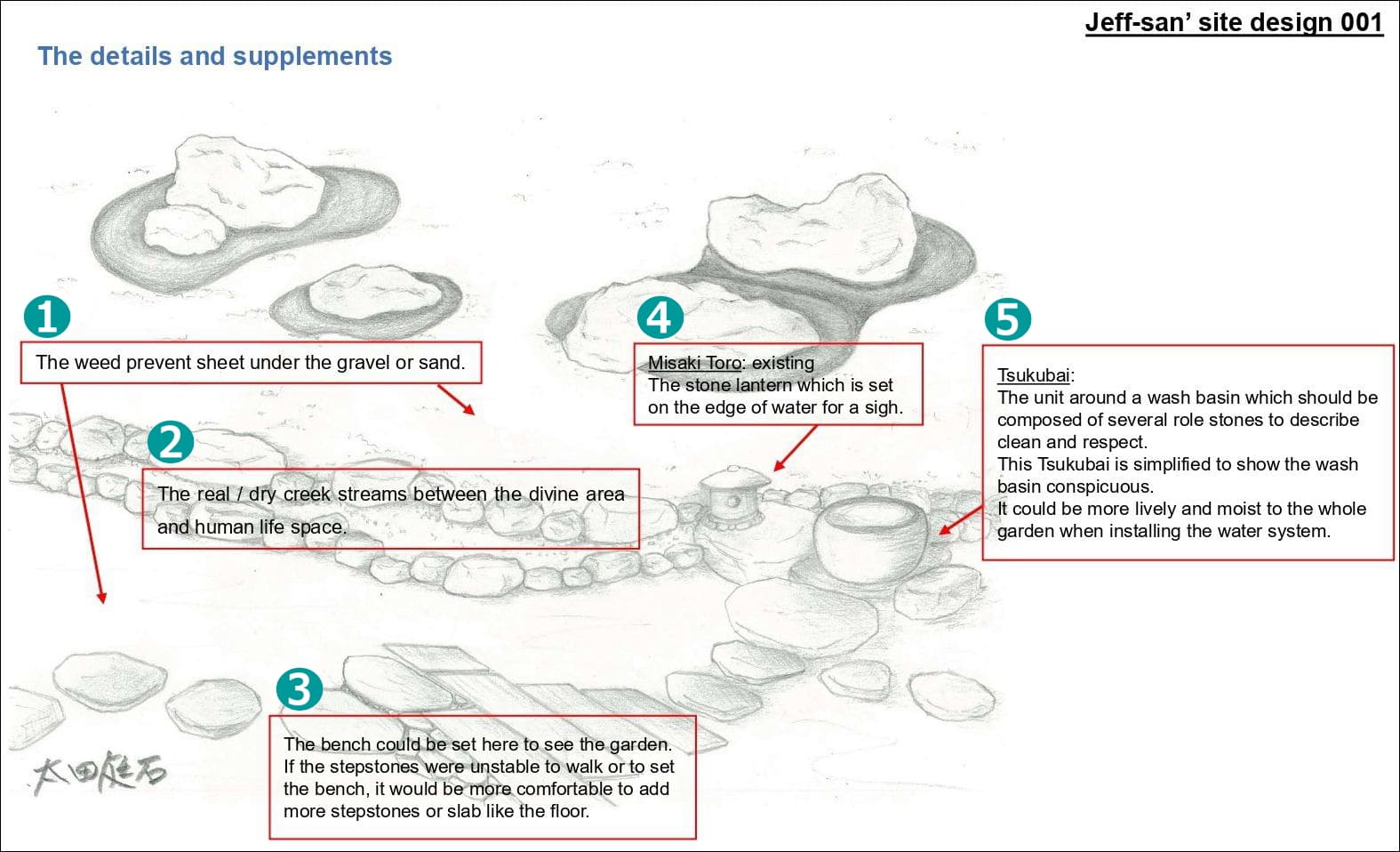 The weed prevent sheet under the gravel or sand.
The real / dry creek streams between the divine area and human life space.
The bench could be set here to see the garden. If the stepstones were unstable to walk or to set the bench, it would be more comfortable to add more stepstones or slab like the floor.
Misaki Toro: existing : The stone lantern which is set on the edge of water for a sigh.
Tsukubai : The unit around a wash basin which should be composed of several role stones to describe clean and respect. This Tsukubai is simplified to show the wash basin conspicuous. It could be more lively and moist to the whole garden when installing the water system.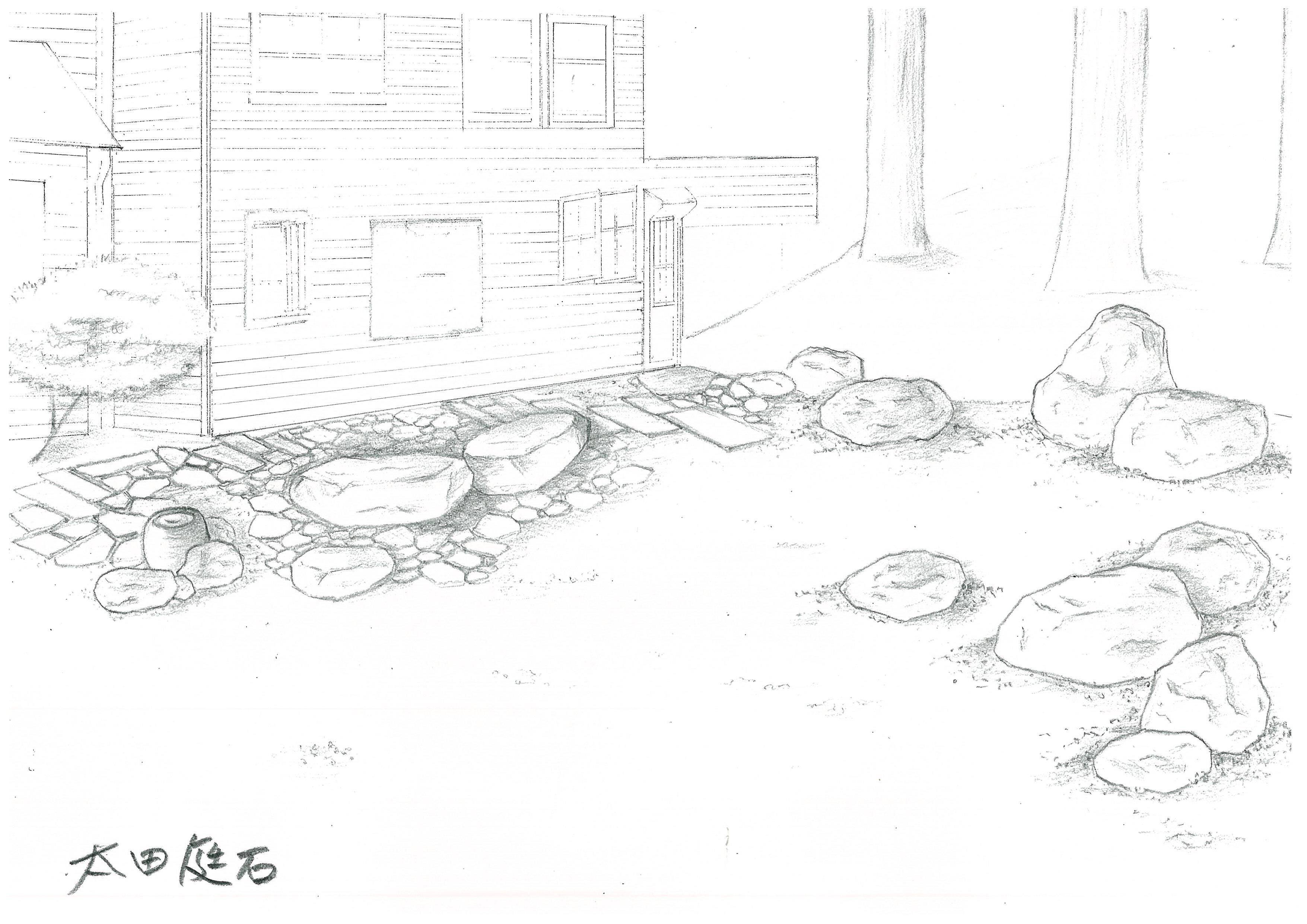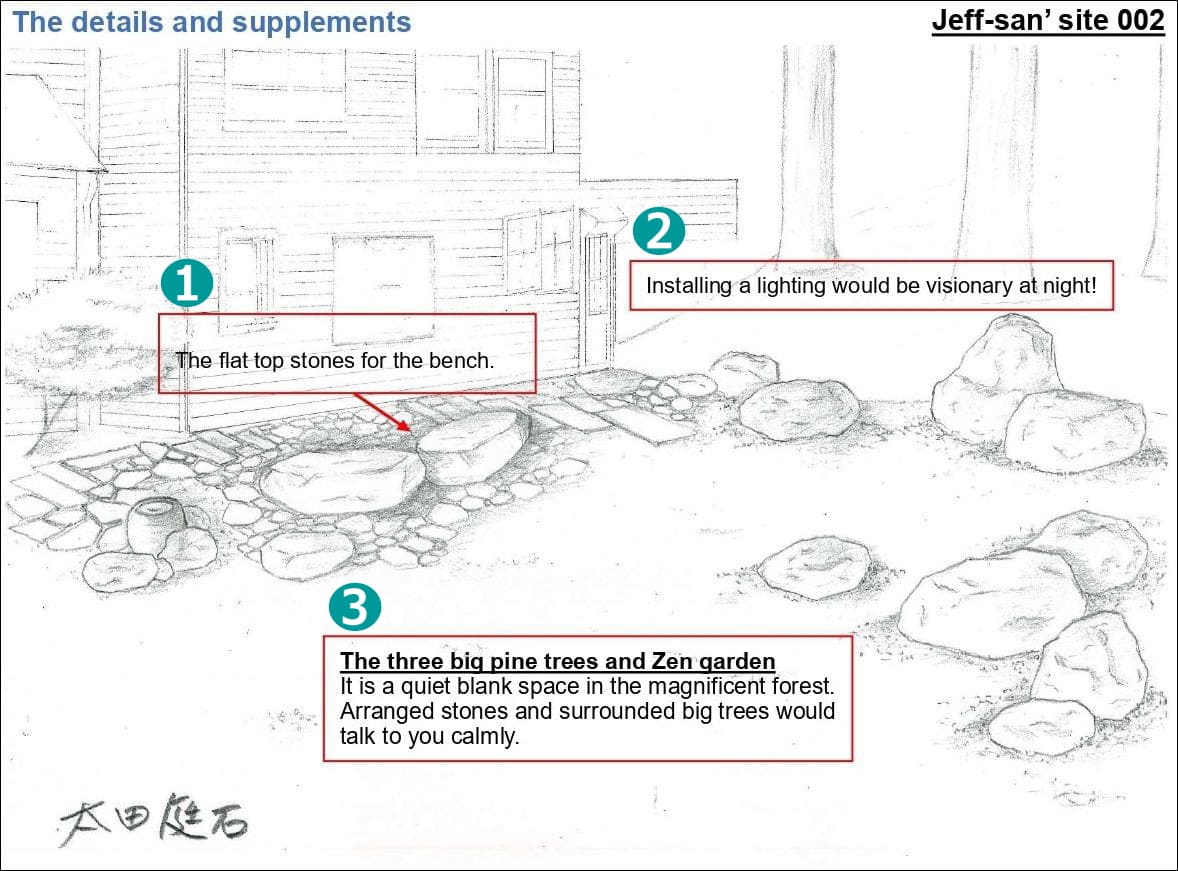 The flat top stones for the bench.
Installing a lighting would be visionary at night!
The three big pine trees and Zen garden It is a quiet blank space in the magnificent forest. Arranged stones and surrounded big trees would talk to you calmly.
Jeff-san gave us a reply of his impression.
"I have sent many days admiring and thinking about your designs... what you have envisioned is so very different from what I imagined and it gave me great pleasure to see my yard through your expert eyes. My original plan was much too simple and derivative; the natural flow and sense of quietude in your designs far exceeds what I had hoped for and therefore I have postponed plans to begin building the garden until I can discuss your design with the landscaper and rethink the materials I will need. I may need to delay construction until next spring in order to incorporate your wonderful ideas."
We are pleased to hear the praise from Jeff-san, and we are happy to be installed our idea in his site. The construction will be started next spring, we are all looking forward to hear the progress.
Case 2 : Scott-san who lives in Florida, USA July 2020
Scott-san who lives in Florida, USA, send us a request to create the image of his back yard to transform to Japanese garden.We were informed that it is located in a good environment for planting and surrounded by rich nature. He has a wash basin, a lantern, and a Jizo statue to arrange since he likes Japanese Tea Garden.
Present Backyard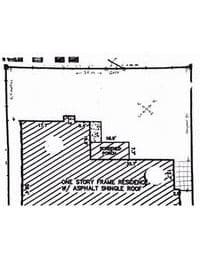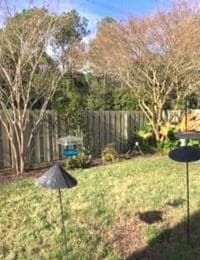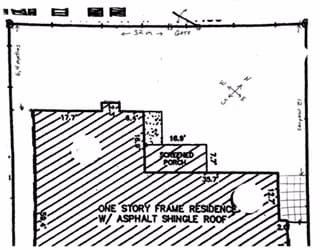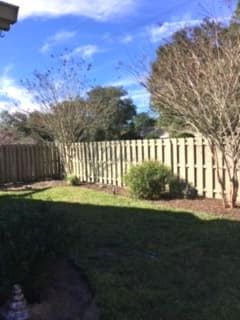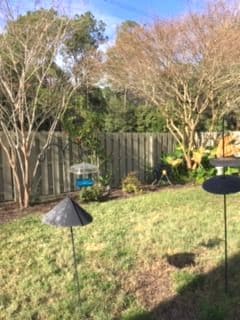 Our Proposal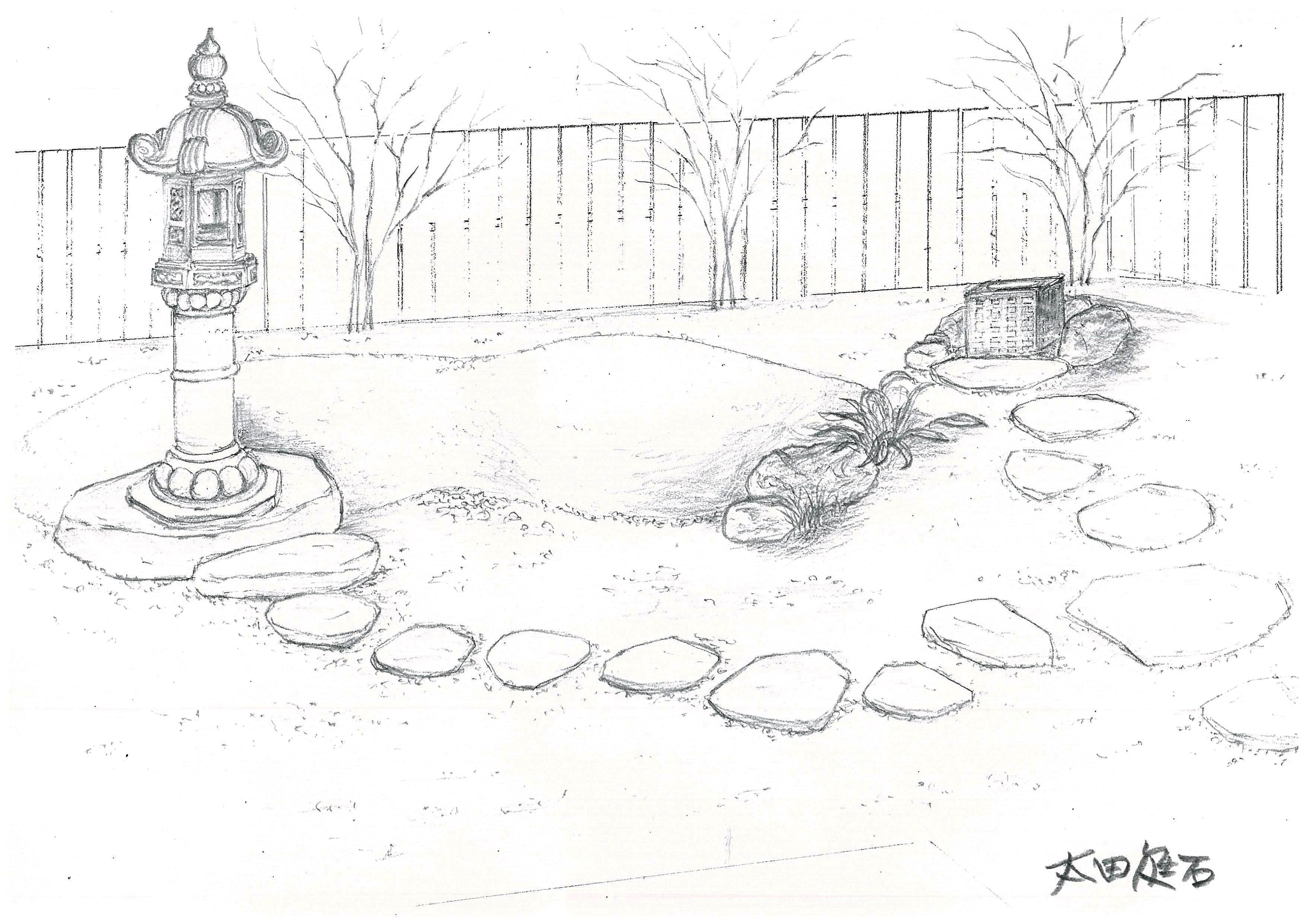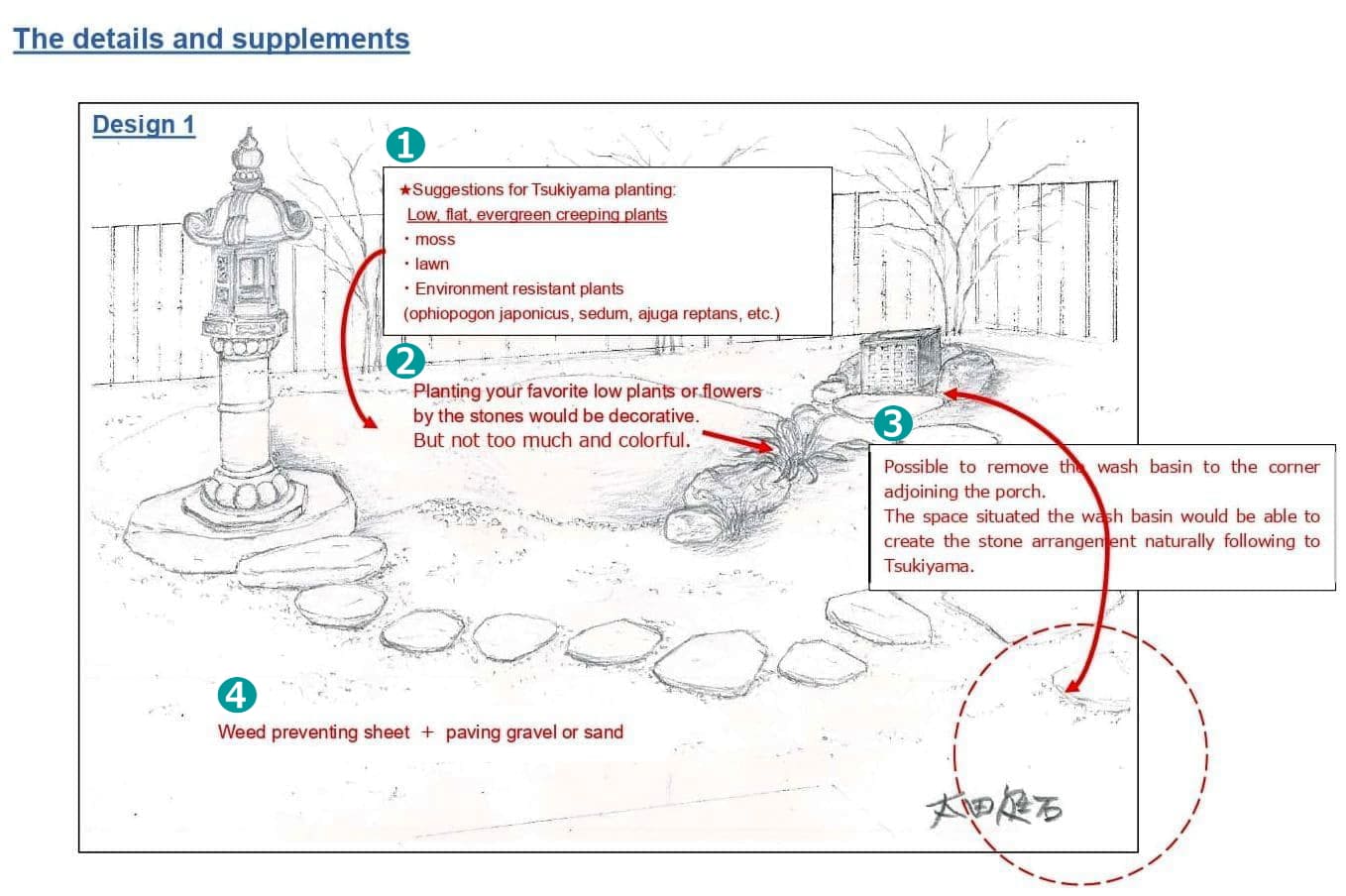 Suggestions for Tsukiyama planting: Low, flat, evergreen creeping plants ・moss ・lawn ・Environment resistant plants (ophiopogon japonicus, sedum, ajuga reptans, etc.)
Planting your favorite low plants or flowers by the stones would be decorative. But not too much and colorful.
Possible to remove the wash basin to the corner adjoining the porch. The space situated the wash basin would be able to create the stone arrangement naturally following to Tsukiyama.
Weed preventing sheet + paving gravel or sand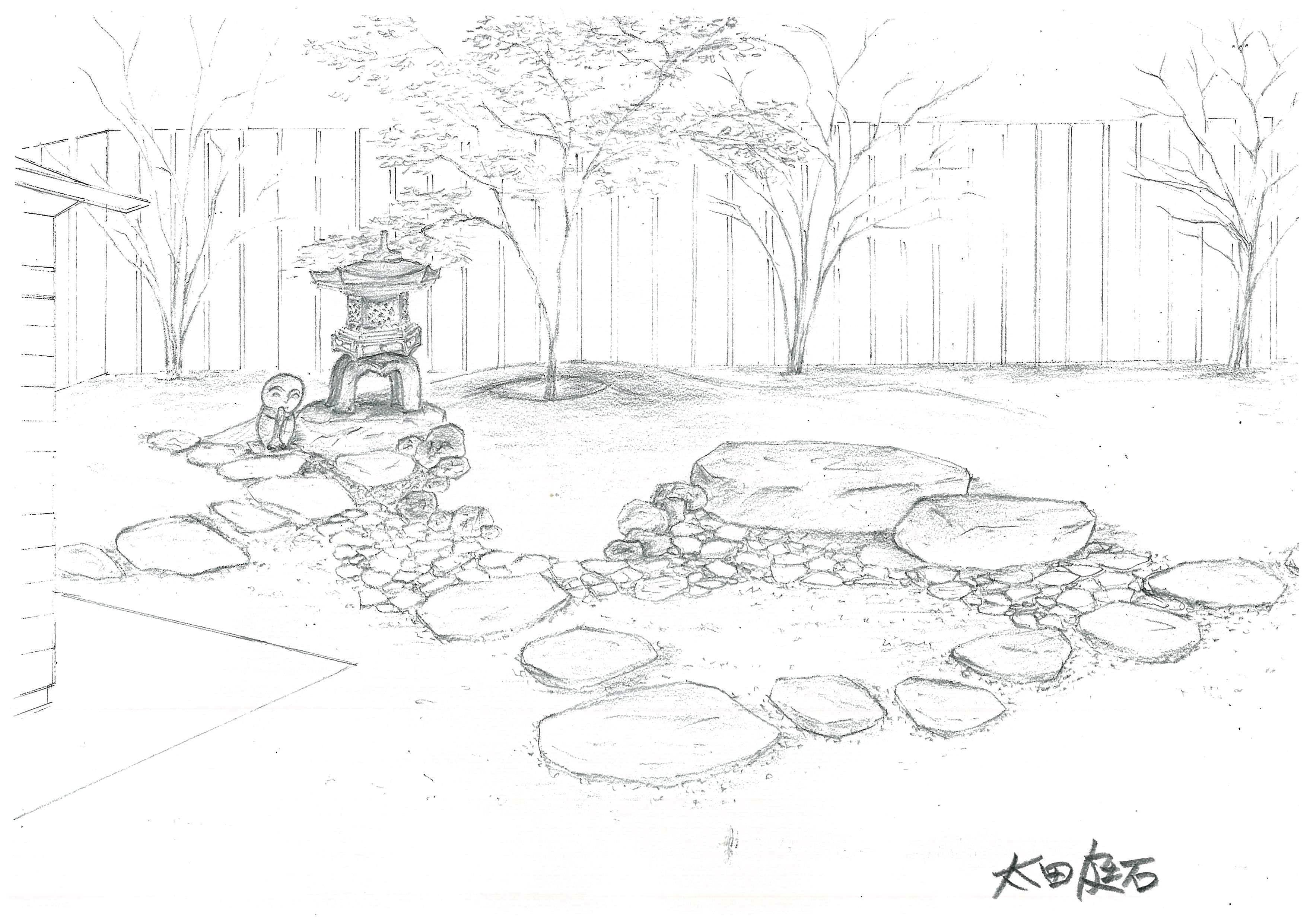 Installing a lighting to throw below the tree or Toro.
The flat top garden stones are available as a bench.
Creating the real/dry creek instead of the step stones would be another good scene.
Scott-san replied us his impression after receiving our 2 designs.
"Thank you very much for your wonderful drawings. They're very detailed and very thoughtful. I will do my best to create a true Tea garden like in your drawings."
We will be happy his backyard to be transformed to his ideal relaxing Tea garden.
Please feel free to contact us!
If you want to see the actual garden stone, please feel free to visit us anytime.
1-615-4, Suecho, Kakamigahara Shi, Gifu, 509-0108, Japan 

Access
1-615-4, Suecho, Kakamigahara Shi, Gifu, 509-0108, Japan

Access
We offer free consultations, estimates, and suggestions, such as the price of garden stones and the overall cost of landscaping.

Contact Form Page

Phone +81-58-389-2814

Contact Form Page

Phone
  +81-58-389-2814