October 2020: Events & Work of Landscape Ohta Niwaishi
Released/Uploaded on :Oct-31-2020
1,300 m2 of Weeding & Bamboo Rooting Work: Tomika Town, Minokamo City, Gifu: October 24, 2020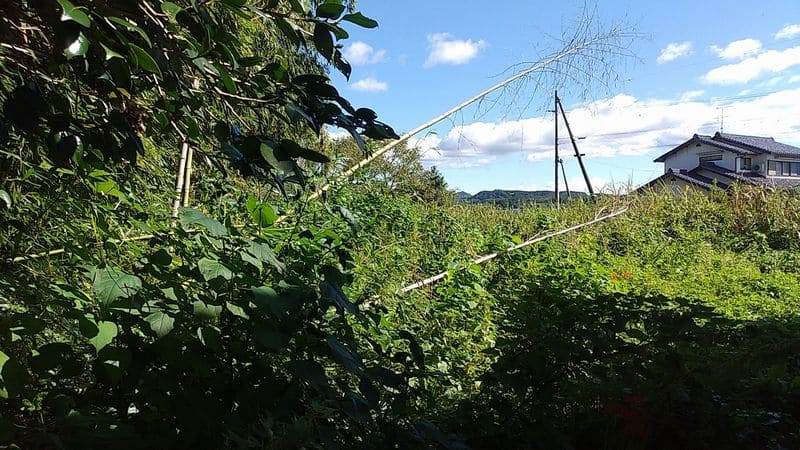 Landscape Ohta Niwaishi received the request from the customer and carried out land maintenance work. We do not only sell garden stones and landscaping, but also carries out land maintenance work as well.
Such land has been left unattended for 2-year, so the plant height was over 2m height, so weeding them were carried out, and at the same time, rooting work was carried out on the adjacent bamboo grove.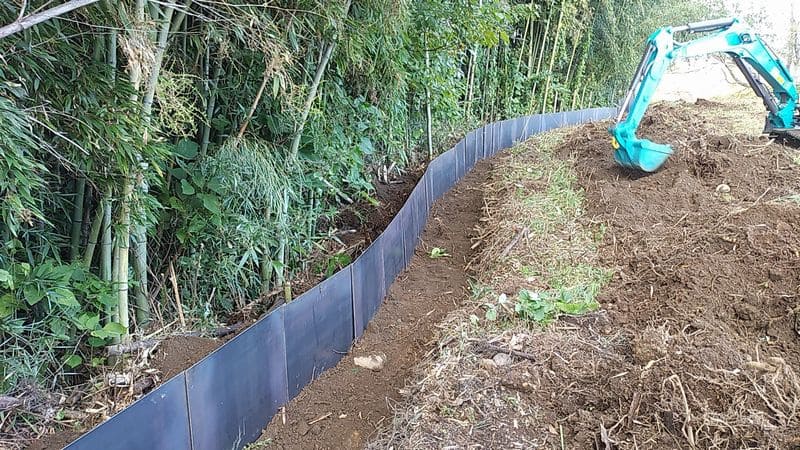 Weeding work was carried out by 4-people, including 2 shoulder-mounted brush cutters and a hammer-type brush cutter for finishing, including the loading of generating materials.
At the same time, as a cross-border bamboo grove maintenance, a ditch was dug deeper than the depth of the bamboo root, and an iron plate was put in and backfilled.
It was a large-scale work, but after such work was completed, the site looked very large, and customers said to us that they were very satisfied with our works.
"Periodic maintenance work for land is necessary from now on." While looking at the clean land in the evening, It is a very happy time for us to talk with everyone including customers.
GIFU Yutaka Dojyou (Soil)・Winter planting: Ampachi Cho, Ampachi Gun, Gifu: October 31, 2020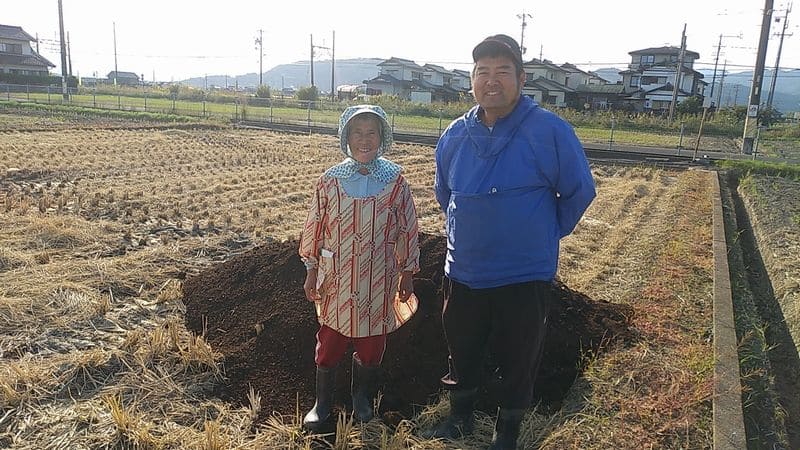 Preparations have already begun for winter planting in the field. Landscape Ohta Niwaishi also sells "GIFU Yutaka Dojyou", a soil conditioner.
The customer is a parent and a child with a nice smile who are farming at Ampachi Cho, Ampachi Gun, Gifu Prefecture.
In last spring, they tried "GIFU Yutaka Dojyou" and received a favorable reception saying "It had a positive effect on the growth of crops!" and ordered repeats. I hope they will continue to enjoy their field work.
I would be happy if many people could use the soil conditioner "GIFU Yutaka Dojyou" which softens the soil and activates the growth of crops, and play the role in boosting domestic agriculture.
The following video shows the transportation of "GIFU Yutaka Dojyou".
For more information, please visit the following site. ( Sorry, only available in Japan. )


Soil conditioner, 100% natural raw material, fully-ripened compost, for general agricultural products [GIFU Yutaka Dojyou]
Please feel free to contact us!
If you want to see the actual garden stone, please feel free to visit us anytime.
1-615-4, Suecho, Kakamigahara Shi, Gifu, 509-0108, Japan 

Access
1-615-4, Suecho, Kakamigahara Shi, Gifu, 509-0108, Japan

Access
We offer free consultations, estimates, and suggestions, such as the price of garden stones and the overall cost of landscaping.

Contact Form Page

Phone +81-58-389-2814

Contact Form Page

Phone
  +81-58-389-2814